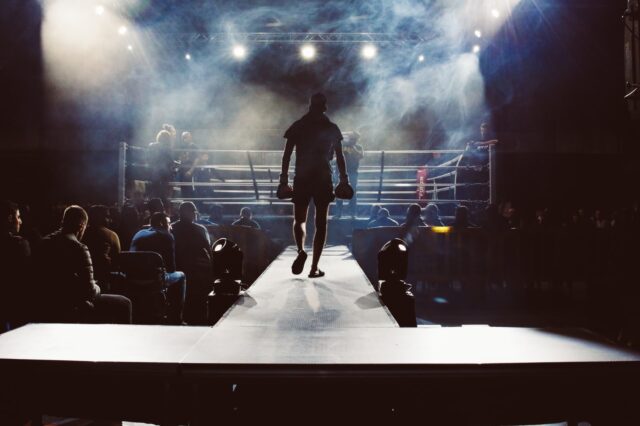 Sports betting has become a massive trend in recent years, so much so that almost everywhere we go, we notice an ad about a certain sportsbook. More and more people are joining in on this new trend, where the sports fans are the ones that are attracted to it the most.
The UK is one of the biggest sports betting markets in the world, where almost every football team is sponsored by some sports betting site. If you are resident in the UK, then make sure to check out the best UK bookmakers sites, as many of them offer some very good odds and generous bonuses.
If you are a beginner in sports betting and are confused with its terminology, then you shouldn't worry as we will explain the most important sports betting terminology down below.
Sports Betting Terminology
In sports betting, you will find many technical terms, where every sport comes with some additional terms. Some of the most important technical terms that every sports betting fan must know when betting on popular events are the following:
Acumulator
Alternate Lines
Betting Strategy
Combine
Commission
Decimal Odds
Each-Way
Fixed Odds
Handicap
In-Play Betting
Moneyline
Multiple Bets
Over/Under
Point Spread
Proposition Bet
Accumulator: the accumulator wagers are consisting of at least two selections where each side must win in order to create a winning ticket.
Alternate Lines: the alternate lines are odds that are either higher or lower than the main posted line. It is common with the point spread and game total bets in football and basketball.
Betting Strategy: a betting strategy is a plan that a bettor is using in order to get an advantage over the bookmakers. The primary betting strategies usually include good bankroll management and performing deeper research prior to placing a bet.
Combine: Combination is a series of fitness tests that help the scouts from pro teams to evaluate amateur athletes much more efficiently. For example, the NFL Scouting Combine is a highly awaited prelude to the NFL draft.
Commission: Commission is another term for juice and vigorish, and it shows the commission that the bookmakers take on any of the player's bets. It is also the amount that every betting exchange will take away from a winning bet.
Decimal Odds: the decimal odds are very common in Europe, which are in the "big three" group that also includes American odds and fractional odds. For instance, a 1.91 in decimal odds equals 10/11 in fractional pricing and -110 in American odds. All of the three formants will return the player a profit of $100 after they've managed to win a $110 bet.
Each-Way: each-way is a common bet in horse racing, which takes a single amount and splits it on a horse that is set to finish first or second. Both bets will be paid out if the horse finishes first while just one bet will be given if the horse ends up in the second place. The return on a first-place win is always bigger than the return made on a second-place win.
Fixed Odds: after a player places a wager and the bookmaker accepts it, then the line will become fixed odds. For instance, if a bet with a +3.5 odds is placed and the line moves down to +3.0 prior to a game, then the players that have already placed a bet with the +3.5 odds will retain the previously accepted fixed odds.
Handicap: handicap odds are betting odds that are set by a bookmaker, which are designed to level in order to level the playing field.
In-Play Betting: in-play betting refers to placing bets after the game or event has already started. It is also knowns as live betting and it is a very popular way for sports betting.
Moneyline: Moneyline is a straight-up bet, without any point spread, where the player's objective is to predict the outright winner.
Multiple Bets: Multiple bets are the same as parlay bets, where on a single wager the players put at least two sides, which must win in order to receive a payout.
Over/Under: over/under is the number posted on how many goals or points will be scored during a single match.
Point Spread: point spreads are odds that are posted on a match, which are designed to level the playing field.
Proposition Bet: proposition bets are special bets that are offered at almost every sporting event and are bets regarding the occurrence or non-occurrence during a match.
See More: New times for Swedish casinos and betting sites