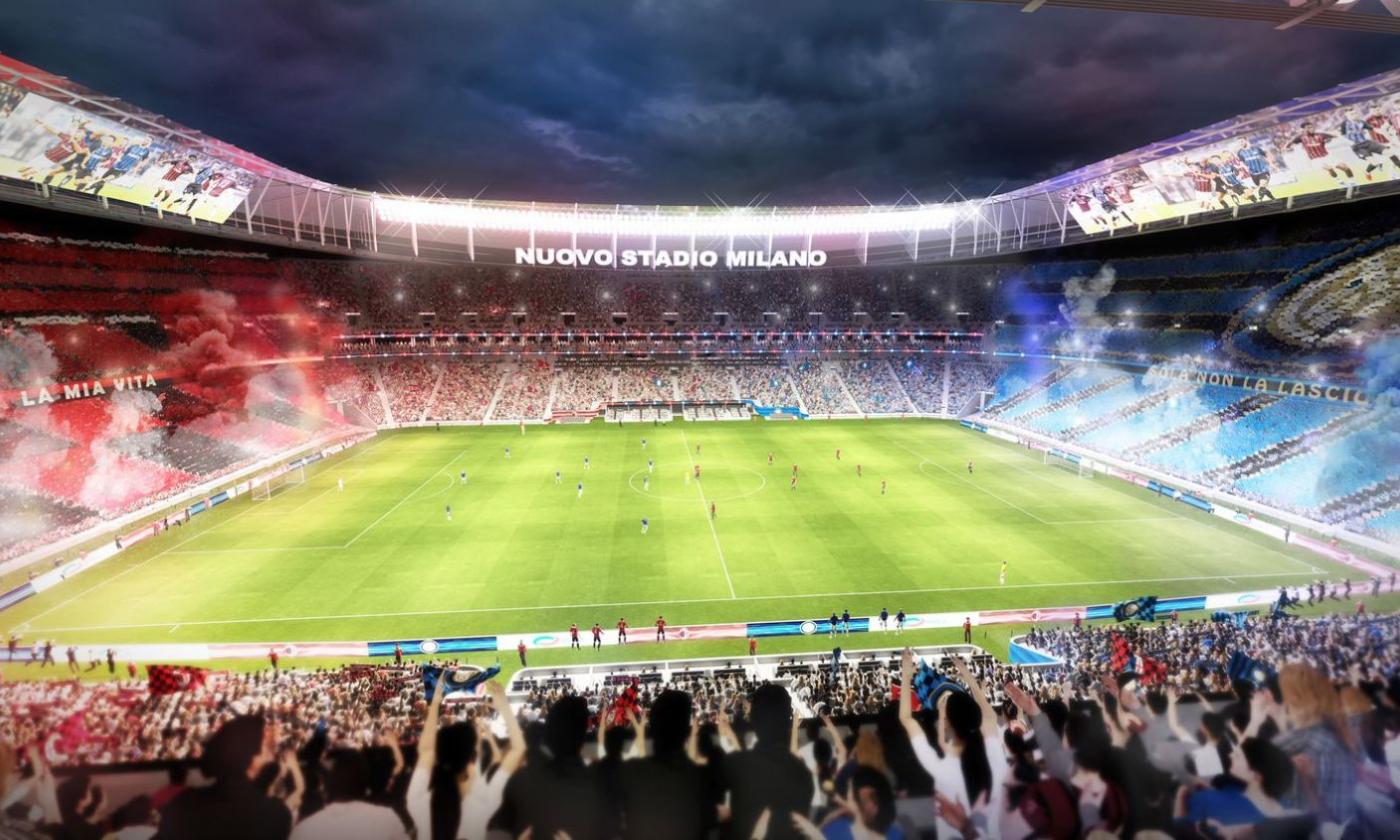 The two arch rivals will officially team up to build a new modernized stadium.
AC Milan and Inter Milan have revealed two shortlisted designs for a new stadium next to their iconic San Siro home.
At a presentation at Milan's Politecnico university on Thursday, the two architectural firms who are the finalists – Populous and Manica-Cmr Sportium – revealed their plans. In collaboration with the clubs, the city council will decide whether to give the green light to one of the designs. It could also opt instead to renovate the existing stadium.
Both projects would bring the fans closer to the field than the existing stadium and both also give a nod to the old stadium.
The first concept presented by Populous is called "The Cathedral" and has more open, slatted outside design inspired in part by the Piazza del Duomo and the the Gallery in Milan, Italy. There are large open spaces for parks and commercial areas, with a skyscraper close by. They plan to put a museum on the site of the old field, with the entrance where the center circle was.
Manica's design "The Rings of Milan" would see the old pitch preserved and in a park for the whole city as their project includes two rings interlocked, symbolizing the story of how two clubs, forever in opposition, and now united in their cause to preserve one of Milan's most storied traditions.
Key details about the new stadium:
€1.2 billion investment – €600 million each club
60,000-65,000 capacity
Less noise impact on the city
Around 30m high
Reduce pollution
The clubs opted against renovating the San Siro, which would have cost an estimated €510 million, meant a loss of €115 million in revenue during construction, taken five to six years to complete, and have had a lower capacity than the new stadium.
Take a look the "The Rings of Milan" design by Manica and tell us what you think in the comments.
SEE ALSO:
Take a look the "The Cathedral" design by Populous and tell us what you think in the comments.
Fans will soon be allowed to cast their opinions and preferences about the two stadium projects.
Which design do you like better? Share your opinion in the comments.