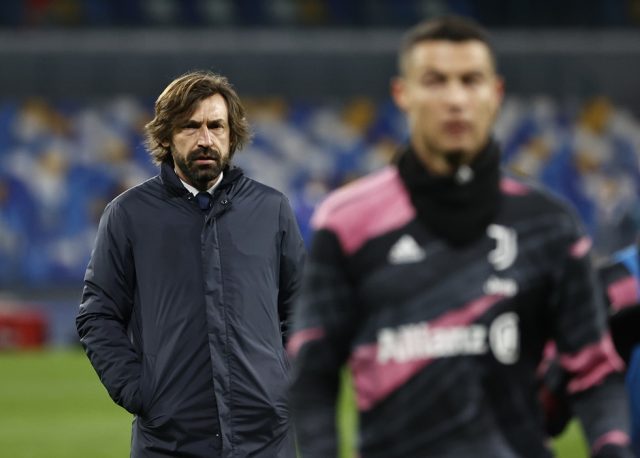 Andrea Pirlo was the least bit pleased with his team's display on Wednesday night.
Juventus fell to FC Porto 2-1 in Portugal.
A late goal from Federico Chiesa did give the visitors some boost ahead of their return leg tie on March 9th. Juventus got knocked out of the Champions League last season at this same stage by Olympique Lyon.
"When you concede a goal after one minute, a strange one at that, it's natural the players will lose confidence, especially against a side that knows how to clam up in defence," Pirlo said in his post-match press conference.
"Porto got the game immediately on the track they wanted. With such a packed fixture list, it's normal you can't always maintain absolute focus and the right tempo, but it shouldn't have happened in the round-of-16 of the Champions League.
"Matthijs De Ligt fortunately just had a cramp. Chiellini has a calf problem and Morata wasn't in good shape before, then was sore at the end too, so we'll see.
"Morata hasn't been at his best since returning from a bout of flu. He was only playing tonight because we needed him. He felt ill in the locker room afterwards, he felt faint and needed a lie-down, so he is not doing well."
READ MORE: Juventus Players Salaries & Weekly Wages 2020/2021