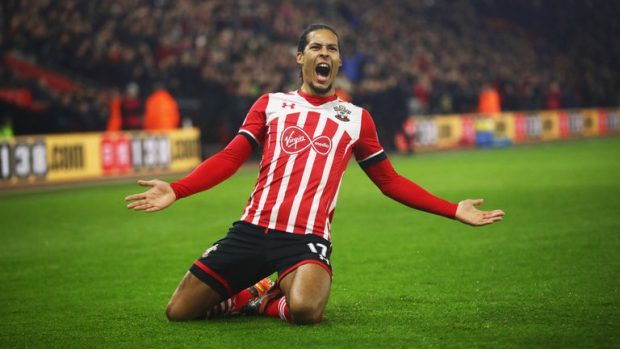 According to failstream media reports the Gunners want to hijack Chelsea's move for Southampton centre-back Virgil Van Dijk
I rang the clubs, they had no idea what I was talking about, they told me they don't control what is reported in the media and statements aren't usually given before press conferences and questions can be asked there once a pass is obtained.
So fake news?.
Anyway the reports claim the Dutch defender was one of the most sought-after defenders in the Premier League earlier this season
But then he was ruled out with an ankle injury.
However, the mainstream media claim interest in the 25-year-old is set to be revamped in the summer as teams look to bolster their back lines.
The Mirror claim Arsenal are one of the clubs in the running for Van Dijk ahead of the transfer window.
And Chelsea, Van Dijk is reported to be a long-term target for Antonio Conte.
The Mirror's report says that Arsene Wenger is considering switching to a back-three long term.