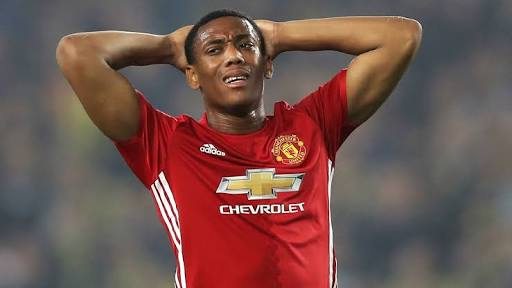 Bayern Munich CEO Karl-Heinz Rummenigge has said that Bayern Munich are not interested in signing Manchester United winger Anthony Martial.
Martial has expressed his desire to leave Old Trafford and Jose Mourinho has allowed him to leave. However, Manchester United are not willing to sell him to any Premier League club,
The Frenchman was linked to a move to the Allianz Arena but Rummenigge made it clear that the Bavarians won't make a bid for the 22-year old. The former Ballon d'Or winner said that Bayern Munich already have plenty of players who can fill the winger position. Rummenigge said, "We have four outside strikers: [Franck] Ribery, [Arjen] Robben, [Kingsley] Coman and [Serge] Gnabry. And [Alphonso] Davies is there too. You must not turn the wheel over. That's what some clubs do, but it's a problem for the coach."
Chelsea has also shown interest in Martial. However, with less than a wekk to go before the transfer window closes, it is highly unlikely that the Frenchman will leave Old Trafford.