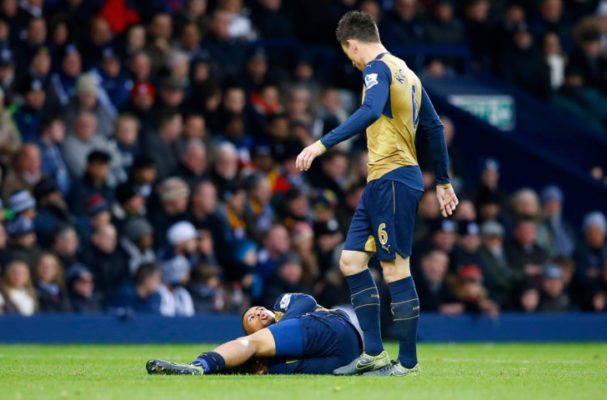 Arsenal boss confirms latest injury setback
Arsenal manager Arsene Wenger has confirmed that Francis Coquelin will miss at least two months due to a knee injury.
The Frenchman went down during Arsenal's 2-1 defeat to West Bromwich Albion clutching his knee and Wenger has today confirmed that he will miss at least two months.
Coquelin has been a real star in Arsenal's side throughout the calendar year, and their performances and results have improved since his inclusion.
At least Two Months
Speaking ahead of their Champions League tie with Dinamo Zagreb, Wenger confirmed that Coquelin and Mikel Arteta will both miss out before he continued to comment on the duration of Coquelin's injury.
He said: "I'm always cautious. It will be at least two months but I don't want to speculate more than that."
Written by Alex Batt – @AlexBatt