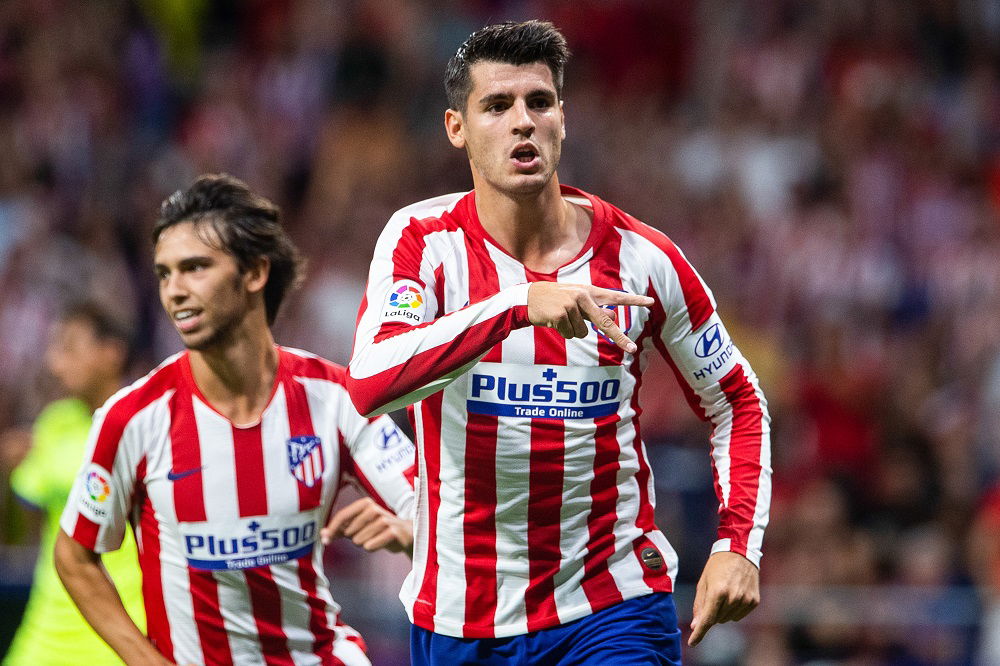 Diego Simeone is adamant Alvaro Morata is one of the best in the world.
The Atletico number nine scored during Saturday's 2-0 victory over Osasuna, making it their first victory in 4 La Liga games.
Morata struck the back of the net seven times in October but then got stuck on a six-game goal drought. Plenty started to voice their criticism towards Morata, claiming him to be a very inconsistent forward. Numerous outlets even linked Atletico Madrid with strikers like Timo Werner, Edinson Cavani and Olivier Giroud. Simeone came out to rubbish all those links, placing his full faith on Morata.
"Hopefully he'll return to the way he was before the [international] break," he told in the post-match news conference. "He was scoring in almost every game. There aren't many people like that in football and we want to make the most of him."
Manuel Sanchez made his Atletico debut at left-back and Simeone praised the 19-year-old as he said, "I loved him. It's not easy. He's young, growing and has been working a lot with us. He has to keep growing and this was an important moment for his career. Today, Juanfran said goodbye and another debuted. Someone new was born."
READ MORE: Top 3 Carlo Ancelotti destinations – Next club odds