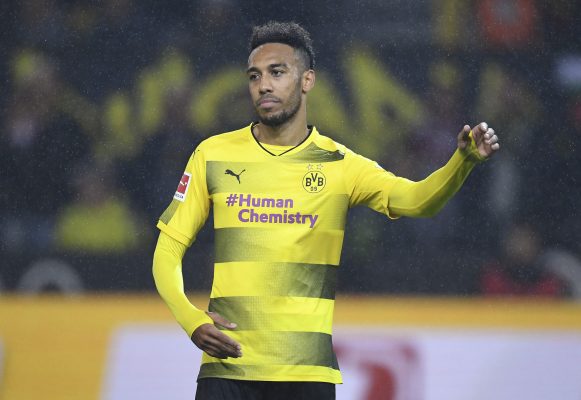 Borussia Dortmund have made an official statement regarding Pierre-Emerick Aubameyang's future amid speculation that the forward is heading to Arsenal this month.
It's understood the Gunners have made two offers for Aubameyang but are still over £13million short of Dortmund's £61m valuation for the Gabon international.
Ahead of Dortmund's match with Freiburg, sporting director Michael Zorc said: "We are prepared to implement a transfer under certain parameters – but only if these parameters are fully met. Arsenal has started several attempts so far.
"We have rejected all of the offers so far. Either our demands are fulfilled, then there can be another transfer or else they will not be fulfilled and Auba will play in Dortmund until the summer, so it is also discussed and accepted by the Aubameyang family."
Also Read: Arsenal Players Salaries 2018 (Weekly Wages)
Asked about Arsenal's move for Aubameyang earlier this week, Arsene Wenger said: "I cannot tell you more. We have nothing to announce. At the moment, we stay where we are. We keep our players.
"We have added [Henrikh] Mkhitaryan and lost [Alexis] Sanchez. Will anything else happen? At the moment, I don't know.
"It is far from close. It is possible we will recruit someone else but I won't give you a name."
Also Read: Chelsea looking at Arsenal striker as back-up plan for Dzeko