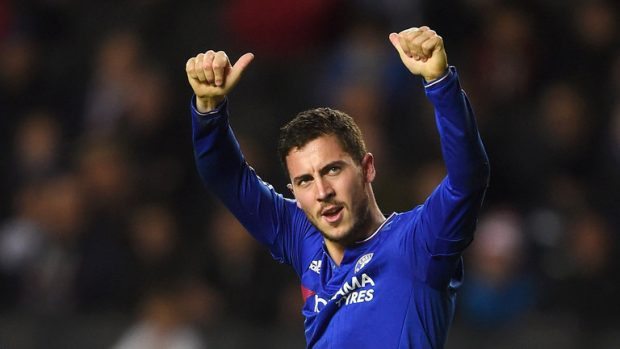 Eden Hazard has a message for next season that the Blues fans will be happy about.
For two reasons mainly.
One Hazard is looking forward to Champions League football and is keen to win it, the second reason is that this is a clear indication that the mainstream media has got it wrong the whole season.
Eden Hazard is staying at Stamford Bridge despite the speculation that he will be making a move over to Real Madrid.
The Chelsea star seems pretty keen to help the Blues get to the final and win the Champions league.
Ahead of the 2016/17 season the 26-year-old Belgian International is confident that the west London side can mount a credible challenge for the Champions League trophy next term.
Speaking to Sky Sports on Sunday, Belgium playmaker Hazard said: "If we play like we played this season, why not? [challenge for the Champions League]
"The Champions League is a difficult competition but we have the quality and a great manager. Why not? We will see."
The Blues will look to end this season by clinching a domestic double when they take on Arsenal in the FA Cup final at Wembley on Saturday afternoon.
See Also.
List of Players With Most Champions League Appearances!
TWO stars set to quit Chelsea!
Chelsea demand BIG fee for star amid Real Madrid interest?