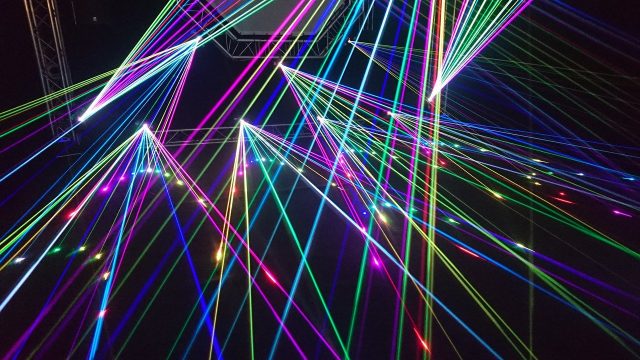 England Charged
After a laser pointer was directed at Denmark goalkeeper Kasper Schmeichel during Wednesday's Euro 2020 semi-final at Wembley, UEFA has charged England. Right before Harry Kane took an extra-time penalty, television images showed a green light on Schmeichel's face. Schmeichel saved the spot-kick, but Kane scored the rebound as England prevailed 2-1 to advance to the final against Italy on Sunday. When UEFA officials first learned of the laser pointer's use during the first half of extra time, they went on the hunt for the source. They were, however, unable to locate the perpetrators. So what can lead to such behaviour? Is it an overwhelming passion for your country? Perhaps they liked to bet on sports and stood to win a lot of money? Whatever the reason, such actions need to be stamped out of football.
Reoccurring Issue
On June 26th in 2014, Russia failed to advance to the knockout stage of the FIFA World Cup in Brazil – after only securing a 1-1 draw against Algeria. The result eliminated the team from soccer's most prestigious competition, which only occurs every four years. And how it happened added to the tragedy – for Russia and its supporters.
Algeria's equaliser came in the 60th minute of the match, when Islam Slimani headed a pass from a free-kick into the back of the net. Of course, that's standard practice in most games. But what happened before that caused quite a stir. As Slimani's teammate took the free-kick, the game's TV broadcast clearly showed a green light beam shining on Russia's goalkeeper, Igor Akinfeev, possibly causing him to lose sight of the ball before the goal.
That night, at the Arena da Baixada stadium in the city of Curitiba, Brazil, Algerian fans managed to convert a laser pointer into the perfect distraction. The Russian team, of course, wasn't hesitant to blame the device for the outcome that ultimately cost them their World Cup spot. In an interview after the game, the then-Russia manager Fabio Capello claimed that the laser beam blinded Akinfeev. There are photographs. It's shown in the video. This isn't a justification – it's a fact: a laser was definitely present.
FIFA, the sport's governing organisation, had not yet introduced its Video Assistant Referee (VAR) equipment at the time, so it is difficult to determine whether a replay of the play would have impacted the outcome. However, seven years after that contentious World Cup match between Algeria and Russia, soccer supporters in stadiums continue to bother, distract and outright harass players on the field with lasers. Although they may consider this a harmless joke, some of these lasers could be harmful to the human eye.
Even though most green lasers aren't powerful enough to cause vision impairment, certain inexpensive and unregulated ones on the market can be particularly damaging, if directed at someone's eyes. Green, laser-wielding supporters have been seen at NBA, NFL and MLB games, so FIFA isn't the only league dealing with this issue.
To The Point
Laser pointers may harm your eyes. But why is that? When light is generated, it usually disperses in various directions. However, laser light, unlike ordinary lights, is directed in one direction from its source, making it more concentrated. While the FDA controls the wattage of many laser pointers, many more are sold uncontrolled, and they can emit higher amounts of power. So, even if you blink normally when an intense light shines in your eyes, there's still a potential that the light will enter your eye.
If the retina is injured, it might cause serious issues.
For example, laser pointers have a power range of 1 to 5 milliwatts, which is enough to cause retinal damage after 10 seconds of exposure. This can result in permanent eyesight loss. Obviously, exposing the retina to that much light for such a long period can be problematic. Even more concerning, unregulated laser pointers can have significantly higher strength, meaning that the eye would need to be exposed to the light for much less than 10 seconds to be permanently damaged.
Flash blindness can also occur when the light from a laser pointer overwhelms a person's eyes, creating momentary blindness. People experience this when the flash on a camera goes off, for example. While most people's vision returns after a short time, it can still be perilous if driving, or piloting a plane. In addition, because a person's pupils open larger to accept more light at night, the effect can be worse in the evening.
Setting An Example
This clueless minority ruined such a wonderful moment for the English public and have tarnished the history-making victory. What example is this setting for the next generation? It's no secret that children are easily influenced. When it comes to sportsmanship, children look to their coaches and parents for guidance. It takes more than showing youngsters how to behave respectfully during and after a game to teach them good sportsmanship.
Children's interactions on and off the field are influenced by sportsmanship. Good sportsmanship fosters teamwork and character, while also instilling respect, honour, discipline, kindness, inclusivity, resilience and tenacity. And there are numerous advantages to excellent sportsmanship. Kids who enjoy being active, and look forward to sports and fitness, also take these opportunities to meet new people and learn new skills.
READ MORE: How much will the Euro 2021 winner get in prize money?