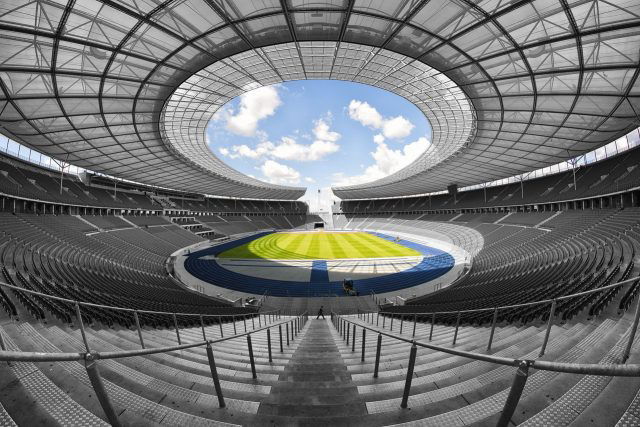 By now, news of England's semi final victory against Denmark has come and gone – unless you live under a rock, of course. Accompanying that news was the less joyous accusations of the supposedly incorrectly awarded penalty that landed them their victory. Whether you're a supporter of England or not, we cannot deny that this victory led to what would have been the team's biggest game wins of all time, had they gone on to win the final against Italy.
England hadn't done this well in a major competition for some time, so you can't really blame their fans for coming to their defence so gallantly. A lot has been said, some of it true, some it untrue, and some of it still to be proven. Here's what you need to know!
England Beats Denmark 2-1
During the first half of additional time, the England forward, Raheem Sterling, dribbled at extraordinary speed (for which he's known) into the box and was touched by Denmark defender Joakim Maehle, which led to the referee granting a decisive penalty. Harry Kane then stepped up to take the penalty, which Leicester City goalkeeper Kasper Schmeichel saved, yet the England captain managed to get the rebound in.
As a result of that Wednesday night's events, there has been inescapable contention over Dutch referee Danny Makkelie's choice to award the penalty, regardless of whether VAR should have forced the ref to review the tackle at the pitchside screen. After the match, numerous football experts insisted that the penalty should never have been given. When Sterling was asked to provide a statement by ITV, he said that as he went into the box, Maehle stuck his leg out, which resulted in it touching him, therefore, it was a clear penalty.
Sterling played a vital role in securing both of England's goals in the semi-final. Unsurprisingly, he's had an excellent performance during this Euro 2020 tournament. Sterling has been broadly viewed as one of England's most significant and most vital players at Euro 2020. As Gareth Southgate began to consider his starting eleven for the final, Sterling was without a doubt one of the first names on the England team sheet, and was expected to carry on his fine form in the final and overcome Italy to secure the Three Lions' first significant trophy in 55 years.
Why Is There So Much Controversy Surrounding This Penalty
The choice to grant England a penalty on Wednesday night, after Sterling went down in the box, has been controversially taken apart by the football community. To the astonishment of nobody, Peter Schmeichel strongly believed that it shouldn't have been granted, while Sterling got support from the unlikeliest of sources. It makes no difference whether those such as Jose Mourinho like it or not (and he's had much to say about it), England was awarded the penalty. And so, Gareth Southgate's men booked their place in the final to confront Italy, yet the Italians weren't nearly as thrilled.
Gazzetta Dello Sport had gone as far as to say that the penalty was only awarded as a favour from UEFA to Boris Johnson for his role in ending the European Super League. The paper also claimed that the penalty decision validates the return of favour to the Prime Minister (Boris), although that article seems to have been since deleted.
As thought earlier in the year, Johnson was vehemently against the idea and openly said as much during the Super League's very brief spell. The 57-year-old even asserted he planned to drop a legislative bomb to stop the opposition before the English teams ultimately backed out. Presumably, that would have satisfied UEFA, who were likewise against Europe's first-class clubs breaking away. But the Italians weren't the only ones supporting this conspiracy theory.
The Spanish outlet Marca had their interpretation of things too, with Pablo Lopez writing an opinion piece stating that they (the Spanish football community) have the feeling that UEFA would not have been upset about England going on to win the European Championship.
Lopez then went on to say that the penalty had stirred up doubts. Suppose the officials absolved Makkelie, the Dutch referee, because they took it as a penalty on the pitch. In that case, they would have failed to remember every one of the pool games featuring Sterling, a genuine expert in these conditions. And assuming they stop reading the VAR protocol, the Danes would have then been messed around. The consensus is that Maehle's slight touch was never be a penalty.
Many feel that VAR on Wednesday night didn't convey equity and that it's regrettable that in added time of a European Championships semi-final, a team can feel cheated with something that is unmistakably avoidable.
Lopez's underlying theory that UEFA needed England to win the competition was based on the Three Lions playing six of the seven games in the competition at Wembley. No team has ever won the Euros with the home advantage since 1984, and no World Cup victors have been at home since 1998, the two coincidently being France. So it's anything but an assurance that being at home leads to success.
Can UEFA Be Backing England while Also Making Charges Against Them?
UEFA has charged England after an England fan shone a laser pointer in Denmark goalkeeper Kasper Schmeichel's face during the semi-final on Wednesday's Euro 2020. The heavily debated incident happened as Kane was taking the infamous England penalty.
Schmeichel managed to save the penalty, yet Kane scored off the rebound to give England what ended up being an unequivocal 2-1 lead. England had also been charged for aggravation brought about by its supporters during the national anthem and the firecrackers' lighting. UEFA had little to say about the situation besides releasing a statement that said the case is being managed by the UEFA, Control, Ethics and Disciplinary Body [CEDB].
Pictures showed a green light on Schmeichel's face just before he went to defend the penalty. However, he nonetheless managed to block Kane's spot-kick, only for the England captain to score off the rebound.
More is yet to be said as this story develops.