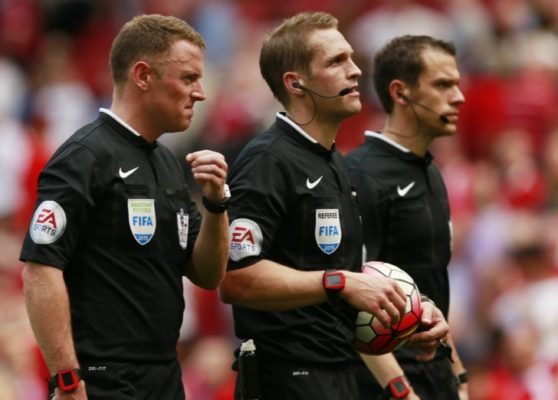 Yes it sounds a little bit sensationalist and of course it'll never happen, but if you take into account what happened to Chelsea from day one of last season you may understand the logic here. Many major and minor changes have been made to the English Premier League laws. Here are the major and more interesting ones about to come under scrutiny with just over two weeks to the new season.
On 8th August 2015, Chelsea played Swansea in the first game of the season. Two very significant events happened that would change the course of Chelsea and Jose Mourinho's season from day one. Some say that Chelsea never recovered all season from those opening day occurrences as their season and Jose Mourinho's went into a rapid decline. These two events would not happen this season due to changes in the Premier League laws.
No more triple-punishments
In the 52nd minute Courtois is sent off for a fairly innocuous foul on Gomis and a penalty is given to Swansea. When the new season starts next month this 'triple punishment law' will no longer happen. So no more red card, suspension and penalty suffered all in go. A penalty and yellow card will be the new norm unless of course a very dangerous and violent foul occurs. Chelsea would not have had to play nearly half the match with only 10 men.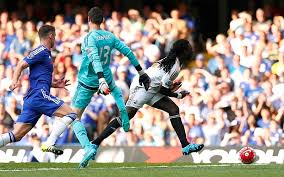 2. Treating players after bad fouls
Is this where Chelsea's 2015/16 season fell apart? It's very well documented what happened in the 92nd minute of the same game against Swansea. Eden Hazard is brought down with a very bad challenge from Ashley Williams. A yellow card is given (only! although a much worse challenge than what resulted in Courtois's red card) Hazard under last season's rules, would have to go off if he needed treatment.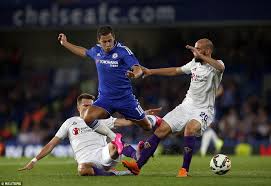 We all know what happened next. Something so well covered in the media, that it could never be used on the BBC's  'A Question of Sport' programme as it would be derided for being the easiest question ever. As Chelsea doctor Eva Carneiro runs onto the pitch without waiting for Mourinho's nod, their season for both parties, arguably ended then and there. Mourinho's 'filha da puta' subsequently hurled at Carneiro, is the worse insult in the Portuguese language. I know that as I am fluent in the language, being half Brazilian and a native speaker.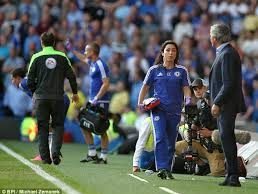 This season players injured from bad and violent challenges can be treated on the pitch. About time! As why should the aggressor's team gain an unfair advantage for playing dirty. This is something that will benefit Chelsea and Hazard in particular. He is not only the Premier League's best player but he is also the most fouled player. So no more having to go on and off the pitch as opposing players from Vardy to Dier or in fact the whole of the Spurs team cannot cope with such a talent, and instead turn to illegal tactics.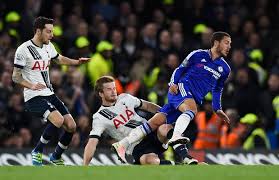 The other main changes to the laws are as follows……
3. The kick off
The ball can be kicked straight back to a player in your own half. It no longer needs to go forwards first before being played back. This means one man kick offs are possible.
4. Red Cards
Players can now be red carded before kick off. So Diego Costa will now have to take it easy when faced with the Arsenal or Spurs players in the tunnel before kick off as a lot of winding up will surely ensue now following this regulation. Dishonest players know they can actually get an opposition player sent off before the game starts!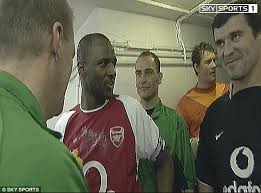 5. Penalties
No more of those dummy penalties will be allowed. Indeed it will now be a yellow card offence to stop, pretend to shoot while waiting for the keeper to commit before actually shooting. I hope referees will also look at goalkeepers' movements too. They are increasingly getting away with some outrageous movements before spot kicks are taken.
6. Manager or back bench team infringements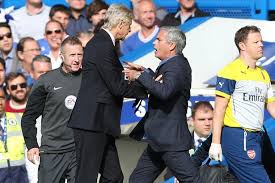 Up to now it was punished by being sent to the stands. As it has become more and more common so the punishment has increased. A direct free kick or even a penalty can now be awarded to the opposition for these infringements. I can't wait to see a penalty given against Arsenal or Manchester United because of their managers' antics. Do you believe that will actually happen?
7. Offside
Just a minor change here, although every year the offside rule seems to change and even the refs sometimes cannot always understand it. This time however it's just a simple rule change. The free-kick will take place from where the actual offside happened.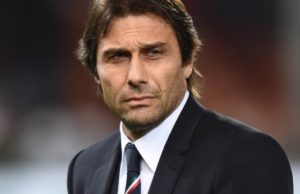 These rule changes could make for a very interesting season to come. With a list of incredible superstar managers in the Premier League this season all kinds of mayhem could result. Conte, Mourinho, Guardiola, Wenger, Klopp and Pochettino…. I can't wait!