The biggest game of round 31 of the Premier League is undoubtedly tomorrow night's clash of the titans, Chelsea vs Manchester City. Both of these multi-billionaire giants have won the title twice in the last 7 years. With Chelsea 11 points clear of City and only 7 games to go, anything other than a City victory surely puts them out of this season's title race.
Chelsea may have slipped up at the weekend to Palace, but if you look at the stats for that game it wasn't all doom and gloom for Chelsea. They had 24 shots to Palace's 8. Possession was 70% to 30% in Chelsea's favour. Chelsea dominated and bossed the game completely except for a crazy 2 minute spell where the Fabregas/Matic/Konte centre formation was breached all to easily. Chelsea definitely deserved something from that game especially after some poor refereeing too. Palace escaped a blatant penalty after a handball by Townsend and got away with two possible red cards. Referees are still unfortunately deciding games all too often. They need to stay quietly and unnoticeable in the background and do what they are paid to do, not become the centre of attention after important games.
Antonio Conte however has a pretty good knack of resolving these issues straight-away. He did just that after the 3-0 defeat to Arsenal in September. After the changes he made following that defeat, Chelsea became virtually unbeatable over the next 6 months with only one defeat against Spurs before last Saturday's to Palace.
So for Tomorrow's game at Stamford Bridge, Chelsea only have one injury doubt which Antonio Conte mentioned at today's press conference……
"I don't know if Victor Moses will be available tomorrow. There is another day to check the situation"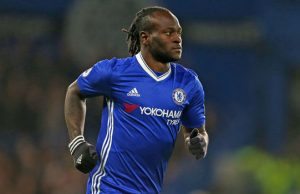 Watch this space as tomorrow we will confirm the line ups as soon as both teams release them.
Conte also went on to discuss the run in for the title and deny any nerves were creeping in;
"It's a very important part of the season for many teams, not only us……at this point I'm pleased with my players because I'm always seeing a great commitment, then it can happen you can lose a game, but I think we didn't deserve to lose against Palace but football is wonderful also for this type of result"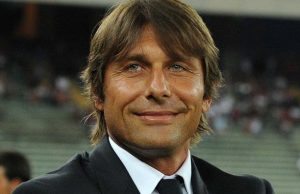 Conte is endearing himself very quickly not only to Chelsea fans but to fans of all clubs. Mainly because of this positive and generous attitude he maintains even in defeat. In terms of tomorrow night's clash Conte laid a big focus on Sergio Aguero. He will be out to prove a point to his own boss, Pep Guardiola. Conte outlined City's great counter attacking threat when Chelsea go forward especially from the fast pace of the Sterling, De Bruyne and Aguero trio.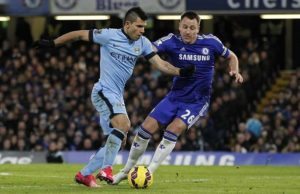 News has come out today from the Etihad, that the City  'wunderkind', Gabriel Jesus has returned to training. This puts added pressure on Aguero's shoulders. He needs to prove he is worthy of an automatic first team place which he had lost just before Jesus's broken foot injury against Bournemouth back in February. If he fails in his attempt to impress Guardiola then rumours of his imminent departure from City could materialise. PSG are strong candidates to land the 28 year old Argentinian, but so ironically are Chelsea. He could ironically be playing for his future tomorrow night. In front of his manager for next season….but which manager?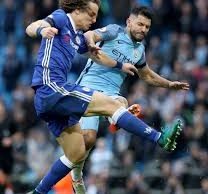 There will be a lot of issues to resolve tomorrow night but not all of them nice ones! David Luiz is still having treatment following, Aguero's nasty red card challenge when the two clubs met back in December. Chelsea went on to win that game 3-1 of course so there is also the pride and revenge issue to motivate City. Kevin DeBruyne too has a lot to prove. City seemed well in control of that game and leading 1-0 going into the second half, most fans will remember De Bruyne's virtual open goal miss. He hit the crossbar from close in, which could have wrapped the game up for them. The seasons could have then taken a very different direction for both clubs after that.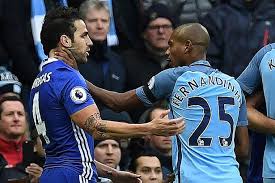 Fernandinho was also sent off in the dying minutes. He reacted to Fabregas's hand in the face by stupidly pushing him over the advertising hoardings. The game left a bitter taste in most of the players involved in the game. Footballers tend not to forget these things, so watch out for another explosive encounter! Possibly the biggest surprise was that Diego Costa was not involved in any of the last few minutes antics in that game. There is a reason though. He was already off the pitch, substituted in the 85th minute! You know of course, for sure he would have been somewhere in the melee if he was still on the pitch at that point.
In Guardiola's press conference, he mentioned Jesus's return to training and also updates on other players.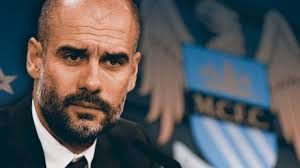 " Sagna is out for 2 or 3 weeks, Pablo Zabaleta is okay" He also went on to give his thoughts on the match.
"Chelsea will be a big game. It is important to learn from these kinds of games for the future. They play less games they have more time to prepare. But Chelsea will be in Europe next year and they have the quality to compete. Chelsea deserve to be where they are"
So lot's of mutual respect from the managers. Will the players follow suit though? Or will be talking again about foul play rather than football tomorrow night!