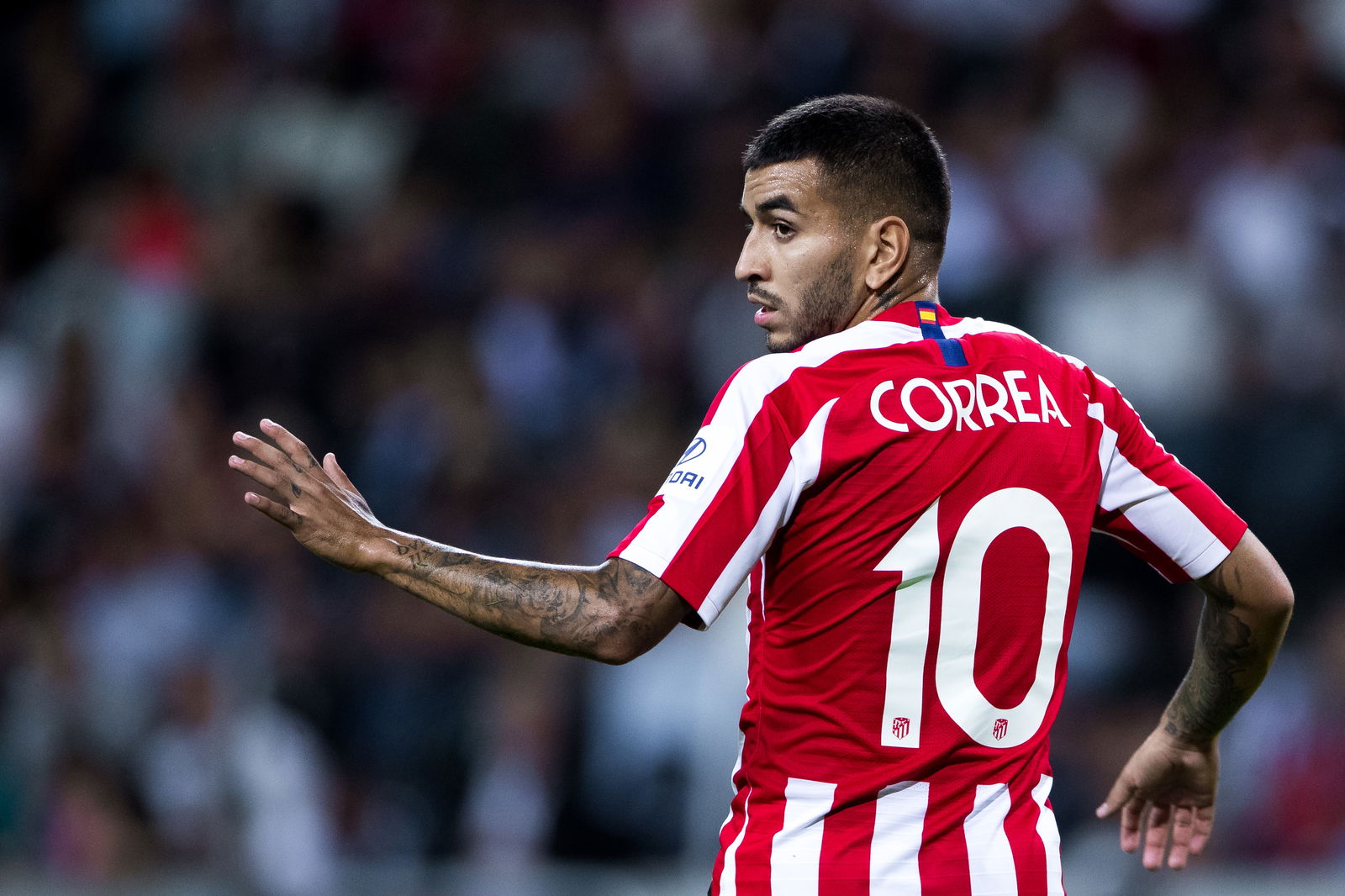 The U-turn in the talks would end any chance for Atletico to acquire Rodrigo Moreno.
Angel Correa is expected to stay at Atletico Madrid beyond this summer after AC Milan did not match his valuation.
Persistent player movement has defined Atletico Madrid's summer. With less than a week to go until the European transfer window shuts, Diego Simeone's playing squad is just about set, though the club has tried all August to acquire Valencia's Rodrigo Moreno.
In order to facilitate that move, the Spanish side have been in talks with AC Milan to sell unwanted striker Angel Correa. The Argentine forward has been heavily linked with a move away from the Wanda Metropolitano this summer but any move has yet to materialize.
A few weeks ago, it seemed as though the deal seemed certain, but the Rossoneri and Los Rojiblancos have failed to find a common ground with regard to the transfer fee.
Atletico reportedly lowered their demands to €40 million, but AC Milan's offer of a two-year loan worth €5 million with an option to buy in 2021 for €25 million was far from satisfying. That is why they have seen the complicated two-year loan bid rejected, according to Sky Italia and Diario AS.
The Argentine had become a crucial part of Atleti's attack since joining from San Lorenzo in 2015, making 178 appearances under Diego Simeone. La Liga giants want a cash move now, so that they can invest it into the player they have already agreed terms with, Rodrigo Moreno.
It seems that the Spaniards were hoping to make a move for Valencia star Rodrigo before the window shuts and thus want a deal that will offer them a transfer fee for the Argentine. However, unless there happens any last-minute progress and shall the talks with the Italian side not fall down the drain, Rodrigo will likely stay in Valencia.
SEE ALSO: