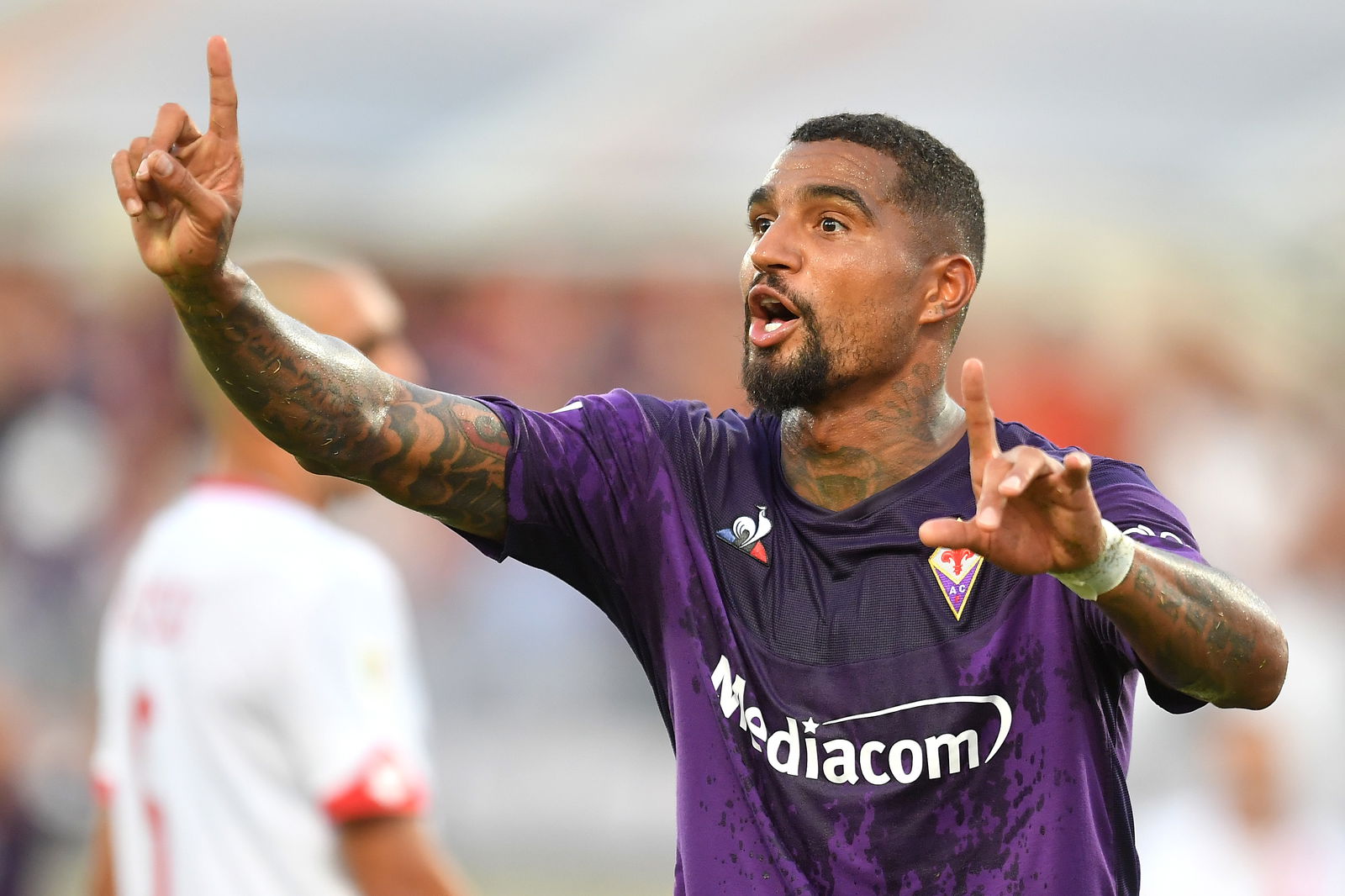 The Ghanaian footballer claims he was an idiot for not taking his career seriously while spending lavishly on trivial things.
Fiorentina midfielder Kevin-Prince Boateng, has revealed that he has regretted some things he did during his active playing years in the past.
Kevin-Prince Boateng arrived at Tottenham in 2007 as a highly rated talent, but failed to hold down a regular spot under Martin Jol, Juande Ramos and Harry Redknapp. As a result, he was shipped off to Portsmouth at a loss two years later and has played for eight further clubs over the next 10 years.
According to the Ghana international, who joined Fiorentina this summer, he never took his football career seriously, admitting in an interview that he was always the last person to arrive on the field for training but the first to leave.
"I will say I didn't treat football as a job. I was an idiot. I had talent, but I trained the bare minimum, an hour on the field. I was the last to arrive and the first to leave. I would be out with friends", Boateng told La Repubblica.
"I didn't play, I had family problems, I was out of the squad. I had money, so I lived like a king. I had never been to the gym. That changes your later career. I was looking for happiness in material things: a car makes you happy for a week. To make me happy, I bought three cars in one day when I was at Tottenham: a Lamborghini, a Hummer and a Cadillac.
He however further advised the youth saying happiness cannot be bought.
"To the youngsters, I tell them: 'You cannot buy happiness'", he added.
SEE ALSO: