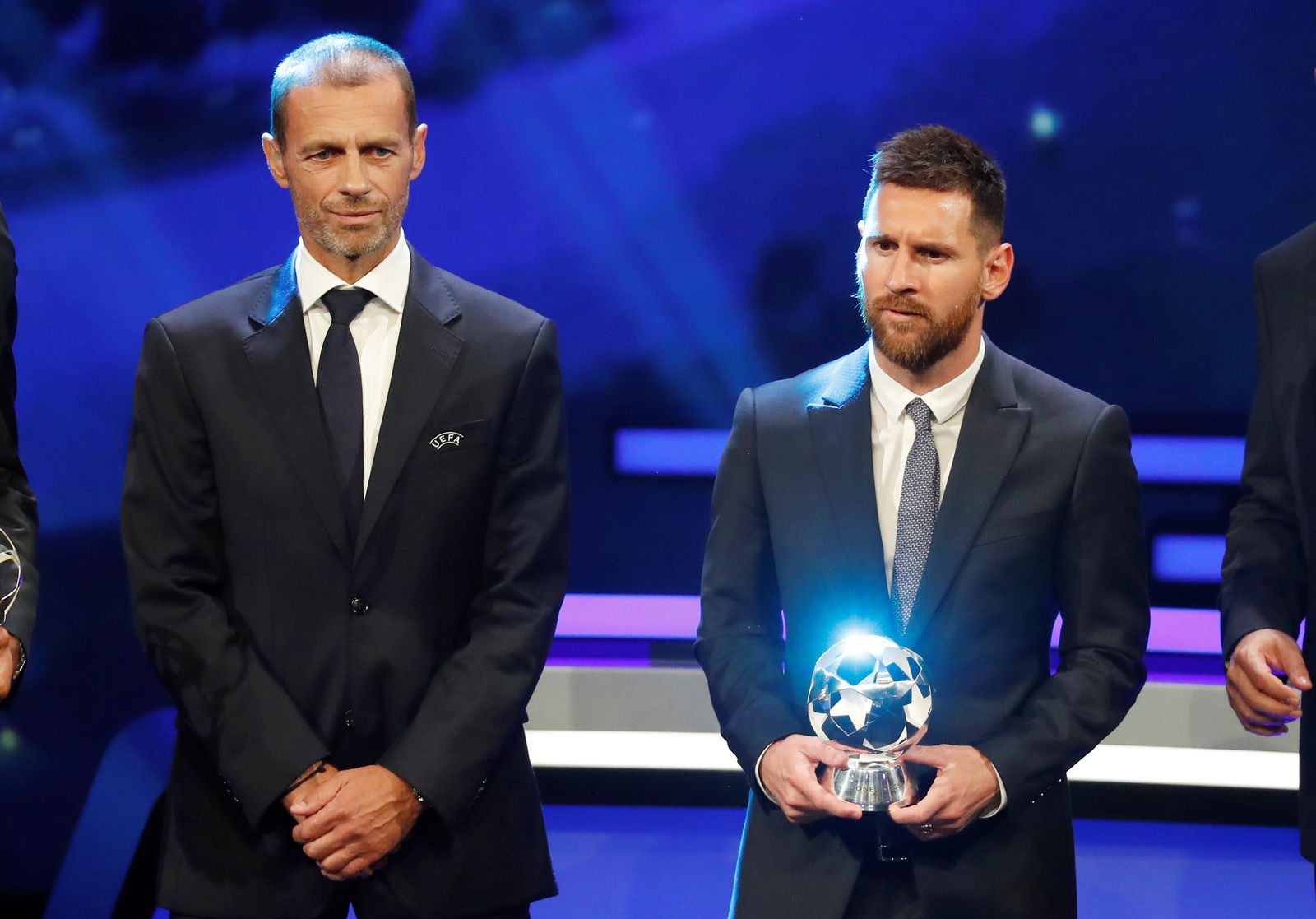 The Barca chief spoke about the Argentine, but he is calm.
​Barcelona are ready to offer Lionel Messi a lifetime contract to tie him to the club even after his retirement.
The Argentine's contract situation with Barcelona has dominated headlines in recent days after club president Josep Maria Bartomeu confirmed Messi has a clause in his current contract which would allow him to ​walk away from free at the end of the current season.
"Messi has a contract that we signed two years ago and it runs for four years. Before the last season, 2020-21, he can leave Barcelona, retire from football or play where he likes," explained Bartomeu to Barca TV. "But I'm relaxed, Leo is so loyal to Barcelona that he's not going to play for another club and it will stay that way beyond 2021 when his contract expires."
However, according to ​Mundo Deportivo, ​Barcelona are not concerned about the future of their talisman, and they are prepared to offer him a lifetime contract as a sign of their undying commitment to the four times Champions League winner. His current deal will run out in 2021, so the Catalans have to start working on a new contract.
Though, the La Liga champions are in no rush to force through the deal, as they are believed to be completely confident that the Argentine remains 100% committed to the club. Formal negotiations are expected to begin in the coming months.
Barcelona believe that Messi will remain at the club until at least 2022, so as to feature for Argentina at the World Cup in Qatar that year. After that tournament, he will begin to think about his next move.
The report also states the 32-year-old would not leave Barcelona for another European club, instead preferring to move to MLS or return to Newell's Old Boys should he choose not to retire at the Camp Nou. The proposed lifetime contract will permit the star  to leave the club temporarily, and he will then be allowed to return to Camp Nou and effectively pick whatever staff role he wants to do following his inevitable retirement.
Messi has missed the start of the new season with injury, and Barcelona have struggled in his absence. They entered the international break in 11th spot in La Liga, having picked up a single win in their first three matches.