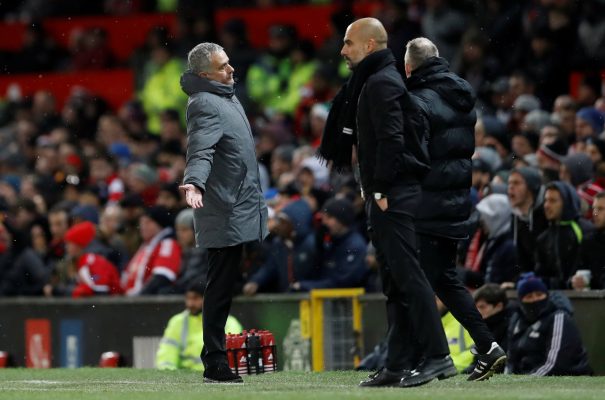 Pep Guardiola has fired shots at Jose Mourinho after claiming that Chelsea and Tottenham both play better football than Manchester United.
Manchester City have been rampant in the league this season and have now won 15 games in a row after beating Manchester United which is an all-time Premier League record.
And Guardiola has stroked the flames after an all-out brawl occurred after the game between United and City players in the tunnel.
'Tottenham, with Chelsea, is the best team in the way to play football,' Guardiola said.
"They don't expect the other ones, they want to make their own game. It is another amazing test for us.
'It is every three days, after Tottenham it is Leicester in the Carabao Cup, so there is not too much time to recover. 'But we are ready to face them and try to keep that level we have shown in the last period."
Guardiola alluded to Jose Mourinho's tendency to match other sides' formations or to man-mark certain players while Chelsea and Tottenham, he says, just play their own way and don't try to stop the opposition from playing.
City have Tottenham this weekend and a win would seriously damage United's hopes of catching City in the title race.
SEE ALSO: Tottenham player salaries 2017/18 revealed