Chelsea legend Didier Drogba now sports new hairstyle after chopping off his distinctive locks
As per the Daily Mail as follows, the 39-year-old Ivorian legend decided to take the clippers to his distinctive hairstyle that served him so well in West London.
He posted a picture of his hairless dome on his personal Twitter account to his 1.52 million followers, stating: 'Born is the new me.'
Eschewing the traditional 'short, back and sides', the midfielder opted for a 'number one' all-over after he chose to lop-off his long, dark locks for a back-to-basics look.
It is unsure what his team-mates will make of the look, but the Chelsea legend is following in the footsteps of other big football names by opting for a 'number one' all over.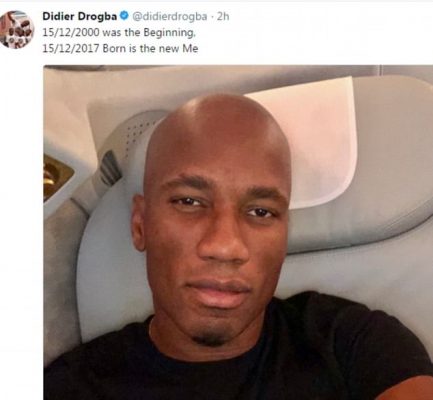 David Beckham famously unveiled a trend-setting trim in 2000 when he took the clippers to his long blond locks and Freddie Ljungberg got rid of his red-dyed messy hair in favour of a buzzcut in 2002.