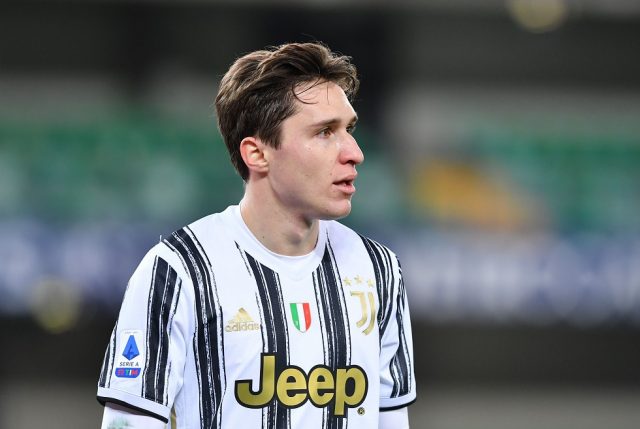 Juventus drew 1-1 against Hellas Verona last night.
That might have ended their chances of lifting the Serie A title a 10th consecutive time.
Federico Chiesa was asked if the Old Lady are lacking anything in attack.
"I disagree on this assessment because we scored three goals against Crotone, but we could have scored six," Chiesa told Dazn after the final whistle (via TuttoJuve).
"Today was a match against Verona that runs all over the pitch and gives you great pressure, it's hard to score and win the match. We had the opportunities, we took the lead and there we had to be better, more capable and above all go back to details. But in terms of attack production even today we took the lead and we created the conditions to do it in the first half. goals. I don't understand this evaluation."
Andrea Pirlo was not too happy with the result either. He said, "It's disappointing, as we knew it would be a difficult and hard-fought game. We managed to take the lead, which was the most difficult part, then didn't keep hold of it.
"There are these small details that unfortunately young players don't understand can make the difference and lead to points.
"When you are in front, you must try to bring these games home. We were missing a lot of experienced players, so the younger elements didn't understand the way the match was going. I asked Cristiano Ronaldo and Alex Sandro to speak to them and make their voices heard, but it wasn't enough."
READ MORE: Juventus Predicted Line Up vs Porto