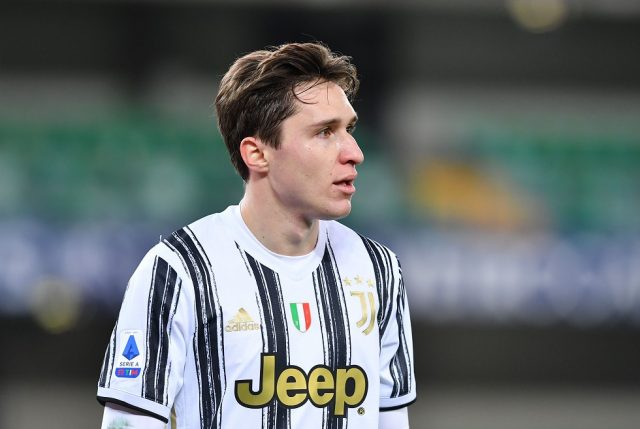 Italy international, Federico Chiesa is aware of the challenge Spain poses in the Euro semi-final.
Both countries face off in an enticing tie at Wembley Stadium on Tuesday night.
Chiesa, an important attacking presence in the quarter-final win over Belgium, is expected to take part once again over Dominic Berardi.
"It will be a very difficult match against Spain," Chiesa told Sky Italia. "They keep the ball a lot. As we want to do. It will be a tough match, but like the ones we have faced so far.
"They have a different shape, they play 4-3-3, but we are more dynamic on the pitch with role shifts both in attack and defence. It's not that we are inspired by Spain, but we have almost the same ideologies.
"Keeping the ball, pressing high and trying to dominate our opponent. Obviously the developments on the pitch are different.
"Spain have been doing it for several years, but we use our ball possession to finalise, to have more scoring opportunities, be more attacking and to dominate."
Both teams have overcome strong opposition to reach this stage and is aiming to lift the trophy eventually.
READ MORE: Italy vs Spain Euro 2021 live streaming? How to watch Italy vs Spain Euros game live online!