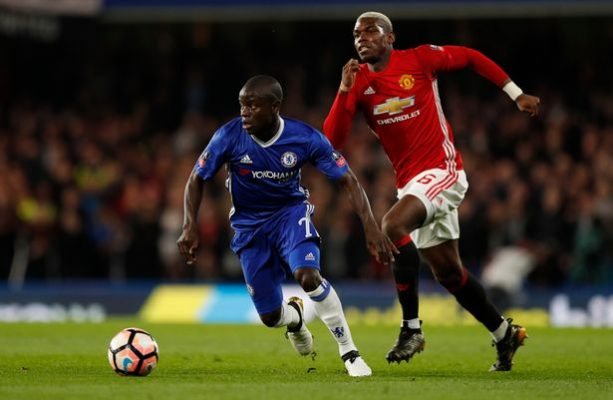 Former Chelsea star Frank Lampard praised N'Golo Kante.
Following the Frenchman's match-winning goal against Manchester United in the FA Cup quarter finals , Frank Lampard dubbed Kante as the best central midfielder in the world.
Speaking to BBC following Chelsea's 1-0 win on Monday, Lampard was full of praise for Kante.
"I'd go as far to say that he's the best central midfield player in the world on current form, I really would," he gushed.
"Looking at the way he's performing this year, he may not be scoring lots of goals but what he's giving to the team in the way he's playing, the driving force that he is, I cannot see anyone else out there in world football better than him at the moment."