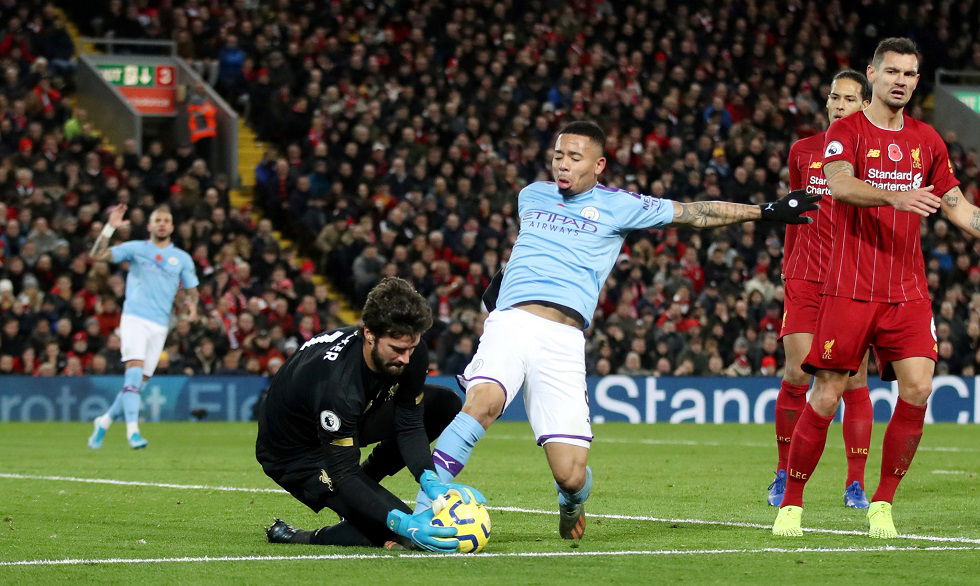 Gabriel Jesus believes Manchester City can overcome the nine-point gap in the Premier League.
Liverpool jumped to a strong lead over the Citizens after last week's 3-1 win at Anfield but that has not discouraged Jesus.
The Brazilian insisted that the title race is not over just yet. There are still 26 games left to be played and it is too early to crown Liverpool as the champions of England.
"There are 26 matches left and that's a long way out even to think who will win the Premier League," said the Brazil striker. "Liverpool are playing really well. They were beaten only once last season, but we will take them on and keep fighting for the title again. We will try to do our maximum and we will recover. We know we have the capacity to do this. Obviously, we want to win the championship."
In theory, Jesus is not wrong. Teams have come back from far bigger points deficiencies in the past and there truly is a lot of football to be played. Liverpool have lost just one of their last 56 Premier League games and are fortunate to have most of their players fit this season.
City are not sharing those fortunes with their defensive numbers taking a serious hit this term. The absences of Aymeric Laport, Ederson, Benjamin Mendy, David Silva and Leroy Sane have hurt Pep Guardiola's side significantly. But overall, it is still too early to rule them out of the title race.
See Also: Top 10 Worst Liverpool Signings of All Time