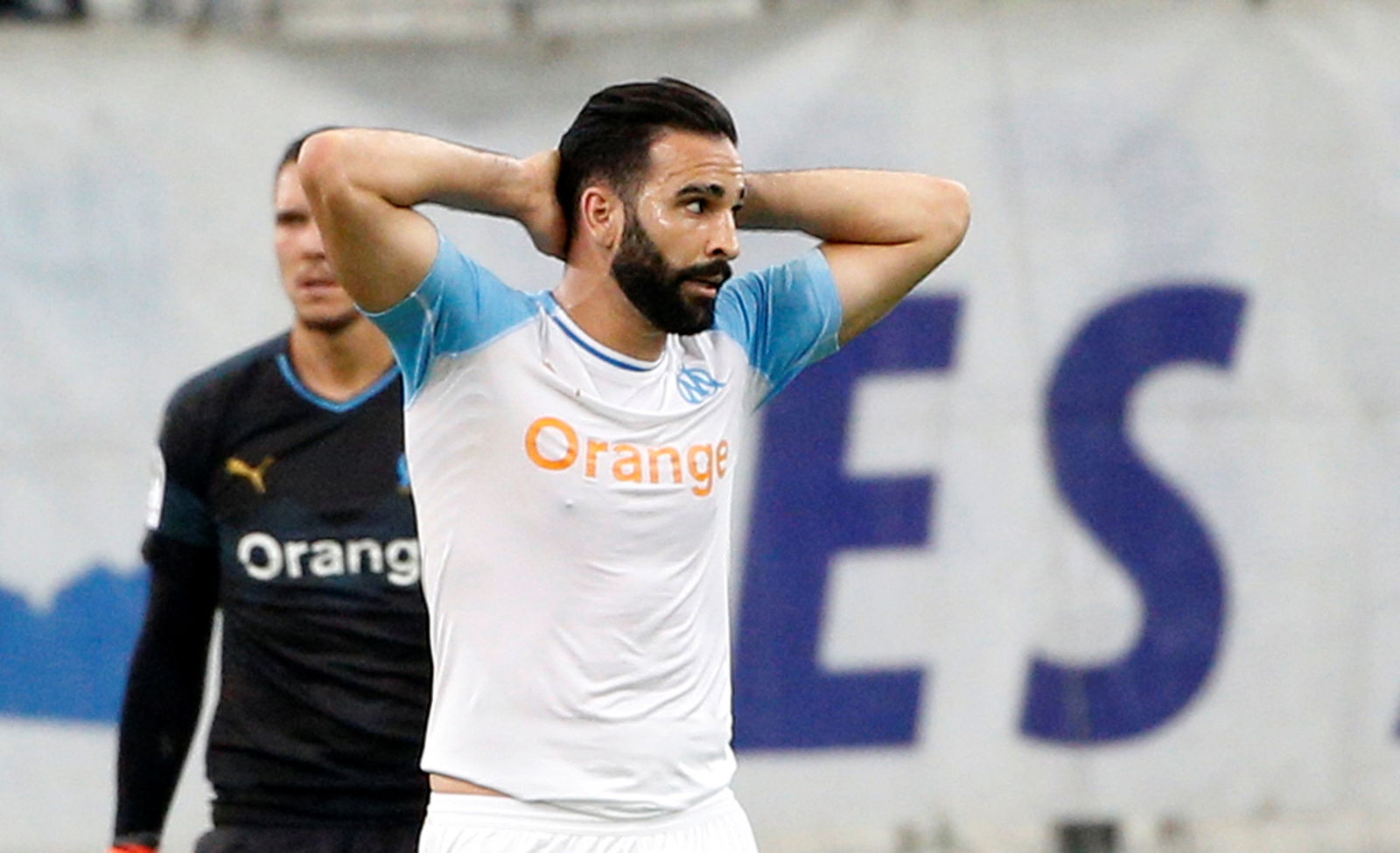 Free agent Rami is ready to embark on a new adventure.
World Cup winner Adil Rami has been sacked by Marseille reportedly for '"gross misconduct" following a disciplinary procedure.
According to L'Equipe, this decision was taken after Rami skipped training to participate in French TV game show Fort Boyard. He picked up a knock during a 5-2 win over Toulouse back in May, but was still expected to return a few days later for training.
The same source explained that the club was not informed about his appearance in the show, aired in June on TV. Over the summer Rami was left out of Marseille's pre-season tour to the United States and dropped from the club's opening match of the season on Saturday under new coach Andre Villas-Boas, a 2-0 defeat to Reims.
However, it seems that the French international has already found himself a new suitor. Per Hürriyet, Turkish side Fenerbahce are shockingly set to swoop for Adil Rami, after holding successful talks with the player and his entourage.
Fenerbahce took to Twitter to announce that the 33-year-old defender will arrive in Istanbul on Sunday to undergo medical checks and to sign the contract with Fener on Monday.
Fransız savunma oyuncusu Adil Rami bugün kulübümüzle görüşmelere başlamak üzere Türkiye'ye gelecektir.

Yarın yapılacak sağlık kontrollerinin ardından futbolcu ile transfer görüşmelerine başlanacaktır.

Kamuoyunun bilgisine sunarız.

Fenerbahçe Spor Kulübü pic.twitter.com/2SmOdV4dtx

— Fenerbahçe SK (@Fenerbahce) August 25, 2019
Even though the decision to be sacked by Marseille, for his lawyers is reportedly a way of "getting rid of him in a cheap way, two years before the end of his contract", the details of the Bosman move to Turkey are yet to be revealed as the free agent will certainly have to make some financial sacrifices compared to his last contract.
This year has been tough on the Moroccan-French footballer who has seen two major breakups. A few weeks before his crisis with Olympique Marseille, Rami went through a rough breakup with his two-year girlfriend Pamela Anderson. The Canadian actress accused him of cheating on her and allegedly abusing her.
SEE ALSO: