Sorry if you don't understand the headline but Fulham Broadway is the underground station virtually next to Chelsea Football club! This is one rumour that has been gaining momentum over the last few weeks with some saying Sanchez is now Antonio Conte's number one target.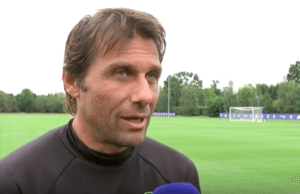 Before anyone gets carried away though and starts getting worried over those fake rumours about Hazard leaving and Sanchez replacing him, this is not an option. Hazard is very happy at Chelsea thank you very much and even the kings of the fake news, 'The Sun' have reported that Hazard and his children are 'very settled in London' and at the end of the day only he will decide if he stays or goes!
Sanchez will quite happily fit into the Chelsea line up. Don't forget his old Barcelona colleagues are still there, Fabregas and Pedro. He can easily play alongside Hazard, as the Belgian can play anywhere due to his enormous talent. Throw all those together with a touch of Willian and Costa and Chelsea would surely be up there with the likes of Barcelona and Bayern Munich!
So back To Sanchez. He has only 15 months left on his contract and has not signed an extension yet. If he doesn't sign a new contract his worth to Arsenal is getting less and less by the day. Chelsea have the money to buy him for sure and Arsenal have even mentioned figures of £50 million, which is not a huge figure by today's standards.
There are a number of factors for and against this move though. Arsenal would not want to sell Sanchez to a rival. It hasn't stopped things in the past though. Petr Cech moved recently from Chelsea to Arsenal. Ashley Cole made an infamous switch to Chelsea (and then finally won the Champions League!) with William Gallas going in the other direction.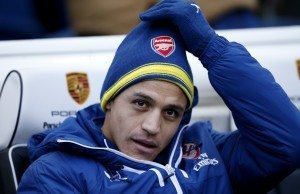 In favour of the move is Sanchez himself. It doesn't need saying that he has been unhappy recently at events at Arsenal. He is reported to have said he wants to be at a club that wins things or at least challenges for the title. Arsenal are currently 19 points behind Chelsea and were unceremoniously dumped out of the Champions League 10-2 on aggregate to Bayern Munich. Arsenal tend to (sorry couldn't resist!) start seasons well but then tail off badly in February every year. Again they just have the FA Cup left but with a semi-final against Manchester City coming up. There's no guarantee they will even make the final, this year with the strongest last four teams left in the competition for many years.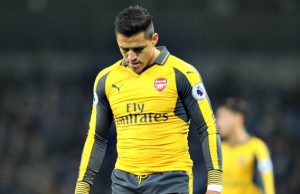 Another factor for Sanchez is he likes to be in London. If you could move across town (by Piccadilly line and then District line) to another club who have virtually won the league, are still in the FA Cup and will be one of the favourites for next season's Champions League….then why not. Arsenal are currently in 6th place so they may not even be there next season!
As I mentioned though money could be a deciding factor. If they get asking price for their unsettled player then they can re-invest elsewhere. They have been looking at Benzema for a while or even Morata both from Real Madrid and both struggling to get a regular place in the first team. That would cushion the blow for sure if they got one of those star players!