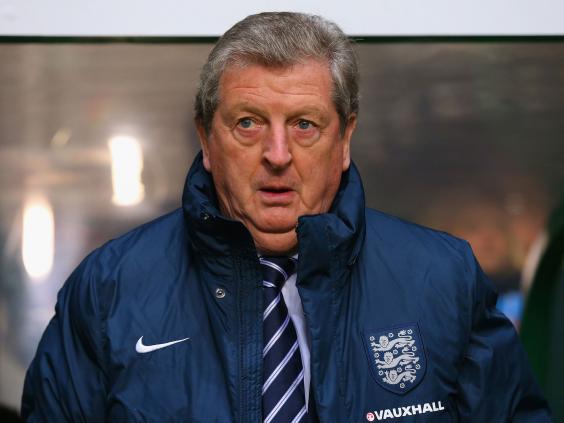 After another frustrating night for England, Roy Hodgson has told the press that someone will 'pay' for the chances his team keep missing.
This comment came while the England Gaffer was defending his decision to make six changes to the starting line-up for the Group B bore draw against Slovakia on Monday night.
After failing to top the group, England will most likely face a more difficult run in the coming rounds of the Tournament, including a potential clash with France in Paris, should they reach the Quarter Finals.
England must now travel to Nice to face the runners-up in Group F next Monday, which, if won, could see the Three Lions playing the hosts.
In total, England created 27 chances in the match against Slovakia- and not one resulted in a goal, leaving a bitter taste in the mouths of England fans everywhere.
"We can't do much more," Hodgson said. "We dominated the game from start to finish, we had so many chances and one day we will put them away.
"I can't fault the effort of my players, but it is a little bit embarrassing because it has been attack v defence in all three games – I never thought I'd see England dominate three games like we have done.
"And soon we will make someone pay, we will score goals one day."
Roy defends his decision to change lineup:
when questioned about his changes to the starting lineup, Hodgson felt he had to defend himself.  Despite the bore draw coupled with Wales' 3-0 win over Russia, he was unrepentant of his actions.
"I suppose I have to turn the question round," Hodgson said. "What would necessarily have changed?
"You're saying that, had Wayne started, he would have scored the goals the others missed from his left half position.
"Wayne and Dele Alli and Harry Kane came on and created chances, but the 'six changes' amuses me
"If we had won the game people would say we didn't miss them [the players who were left out. And when we don't, they say the team selection is wrong. I am used to that one.
"You can't have it all ways. We have players who can do the job and they did fine. You can't do more than dominate as we did.
"To be frank, we put pressure on from the first minute. We were creating chances but we didn't take them."
Happy with the run ahead:
"Finishing second is a disappointment, but we are still in the last 16 and who is to say the team we will play will be that much stronger?" Hodgson said. "You just don't know, the way we are playing I am not frightened of anybody.
""We went to Marseille and the team played well. We went to Lens and the team did well. We played some good football in Saint-Etienne, so we can do that wherever we are sent.
"I don't see any advantage in having played the second round tie in Paris. It will take us an hour to fly to Nice, and an hour to drive to Parc des Princes, so it's no major difference for us."