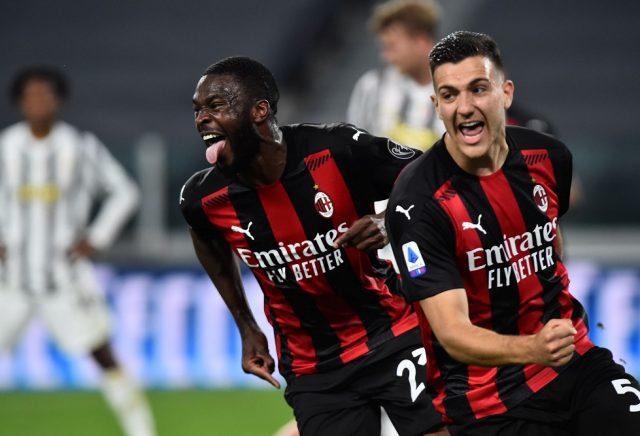 Stefan Pioli was delighted with his team's performance against Serie A champions, Juventus.
AC Milan knocked The Old Lady out of the Champions League spots with a massive 3-0 win.
Head coach, Pioli outlined how he prepared for this and some of the tactical bits that went into the game. Brahim Diaz was given the freedom to run at the Juve defence.
Pioli said, "We always try to prepare a strategy for the game, then we choose the players suitable for the characteristics. Calhanoglu and Diaz are better at working on the frontline. Tonight it cannot be just a single, it is a team victory. We deservedly won. We are very happy for our fans who charged us this morning, now we have to think about the next one."
"We had a great match, a direct match at this moment in the season is very important. Unfortunately it is not the last game, we still have to fight. In this year and a half in Milan, the club made us work in the best conditions. possible, we share everything, joys and even some disappointments we have suffered."
"I am always attentive to your evaluations, talk about a spirit of sacrifice and collaboration. I think we have been the best team in Italy for a long time in those characteristics. A little too many commitments, a little for our young age we left something on the street and paid a high price for it. We knew we had to bring such a performance, when there was the moment of contrasts and duels we did not hold back."
"Juve are changing lately as so many teams are doing. I was not convinced they would have built with three, but we are prepared to be compact. When you have pressure on the ball carrier you can give yourself a few one on one. We have risked little except on Bentancur at the beginning of the second half. I saw the semi-finals of the Champions League and I was impressed by how the City and Chelsea players worked without the ball. If we combine quantity and quality we can become a team that can have its say in this Champions fight."
READ MORE: AC Milan Players Salaries/ Weekly Wages 2020/2021