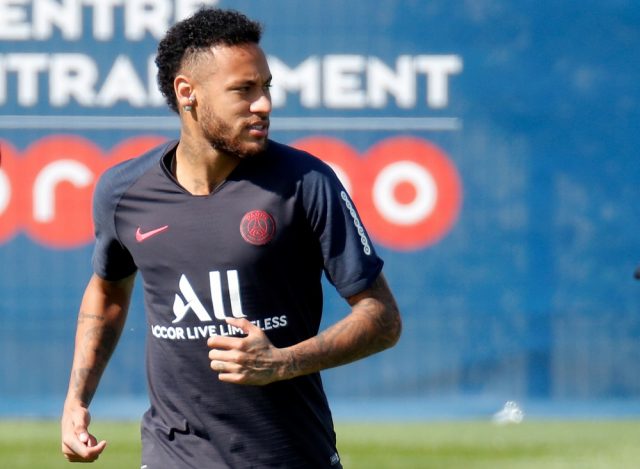 Neymar has officially dedicated his future to Paris Saint-Germain.
The Brazilian signed on the dotted line which will keep him in Paris until June 2025.
The Ligue 1 champions have been negotiating a new deal for him all season. With rumours of him leaving for Barcelona, fans were desperate to see him commit his future to them. He is after all their most expensive signing and their best attacking threat next to Kylian Mbappe.
Neymar attributed his decision to being happy at the Parc des-Princes. He said, "I'm really pleased to continue my adventure at Paris Saint-Germain, said Neymar Jr on signing his new contract. I'm very happy in Paris, and proud to be part of this squad, to work with these players, a great coach and to be part of the history of this club.
"These are things that make me believe even more in this great project. I have grown as a person here, as a human being and as a player, too. So I am very happy to extend my contract and I hope to win many more trophies here."
Now, PSG will focus on keeping Kylian Mbappe whose contract is due to run out in twelve months.
"The core of our ambitious project to grow PSG is the heart, talent and dedication of our players," said Nasser Al-Khelaïfi, Chairman and CEO of Paris Saint-Germain.
"I am proud that Neymar Jr has reaffirmed his long-term commitment to the PSG family through to 2025, and will continue to delight fans. We are very happy to see him continue as part of our project and to be alongside us for many years to come."
READ MORE: Paris Saint Germain Players Salaries/Weekly Wages 2020/21