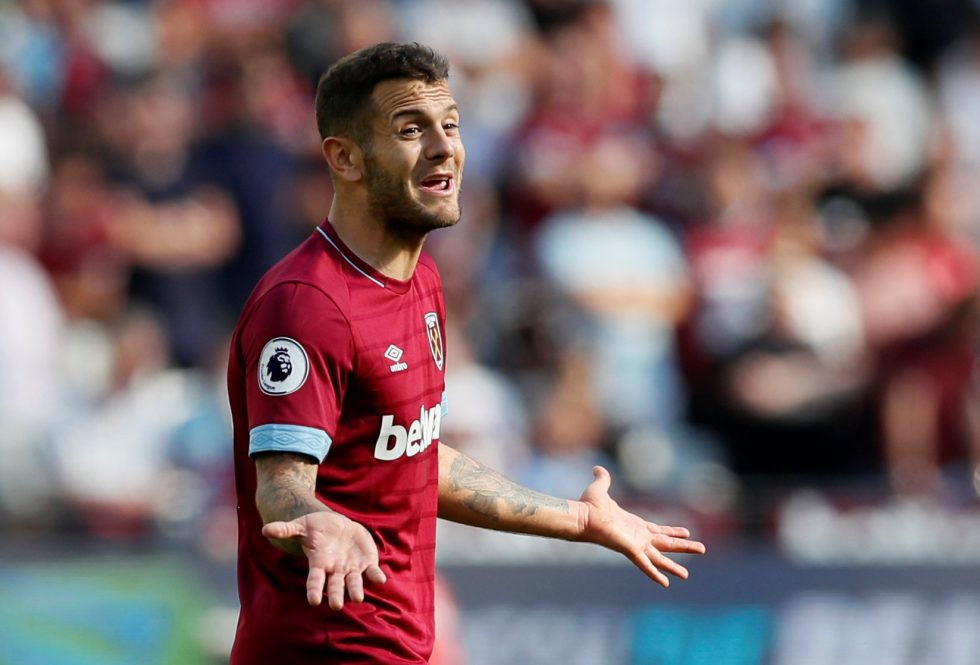 West Ham midfielder Jack Wilshere will be out for 6 weeks after undergoing surgery on his ankle. Wilshere sustained the ankle injury shortly before West Ham's league fixture against Arsenal and did not play the game. West Ham won 3-1 thanks to a brace from Andriy Yarmolenko. Yarmolenko's brace was the first by a Ukrainian player in the Premier League in more than a decade.
Wilshere will miss West Ham's matches against Chelsea, Manchester United and Tottenham Hotspur.
West Ham's medical head Richard Collinge said that Wilshere's surgery was successful. He said, "Jack underwent successful surgery in London on Monday morning for a minor ongoing ankle issue. The surgeon was happy with the procedure and all went as planned.
We envisage he will only need a relatively short period of rest and will then start his rehabilitation. Jack is focused and determined to get back training and playing as soon as possible."
Wilshere's injury is a big blow to West Ham ahead of their big clashes. West Ham won their first Premier League match against Everton on Sunday. They next play Chelsea on Sunday.