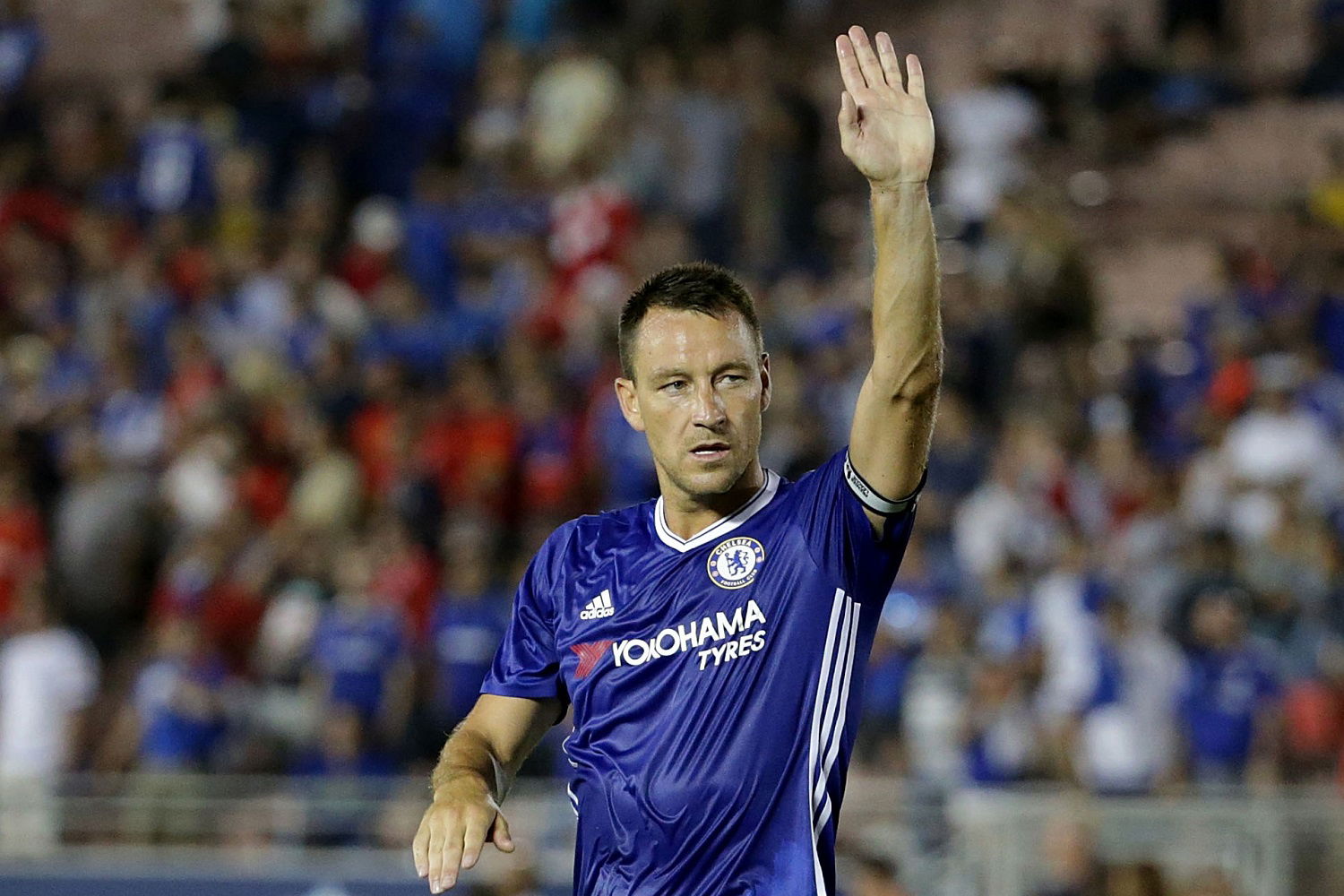 Gary Neville has said John Terry's future plans could be revealed sooner rather than later.
It was announced yesterday that the Chelsea legend will leave Stamford Bridge at the end of the season.
The timing of the announcement has been deemed strange by pundits and fans alike, with it coming a day after the Blues were defeated by Manchester United. It is thought that manager Antonio Conte wouldn't want any distractions with his side now in a serious position to remain Premier League leaders.
"The news of Terry leaving is incredibly strange timing, I don't get it at all," Neville told Monday Night Football on Sky Sports.
"I'm not really sure who it suits, maybe John Terry a little bit, but I'm not even sure about that.
"It may be a distraction for the dressing room, the club and the fans will be sad today especially after the big game they lost yesterday.
"Maybe he's signed a pre-agreement with somebody and they couldn't keep it quiet any longer."
Liverpool icon now pundit Jamie Carragher further agreed with Neville, questioning the timing of the announcement.
"The timing seems a bit strange on the back of yesterday's game and result," Carragher said.
Terry has not hinted at where his future may lie but will no doubt have plenty of offers on the table. A big money move to the Chinese Super League is possible, while he has also been linked with Amercia's Major League Soccer and the Middle East. However, the former England captain could be tempted to stay in England.
"I think he's got a lot to offer as a player in the Premier League," Carragher added.
"You associate him as a one club man and I think it's always sad when a player of that stature for a club puts a shirt on for some else.
"The fact he's come out early with this announcement – I see him playing for someone else next season. Hopefully for us it's in the Premier League."
Chelsea face second placed Tottenham Hotspur in the FA Cup this weekend.
By Drew Darbyshire (@DarbySports)