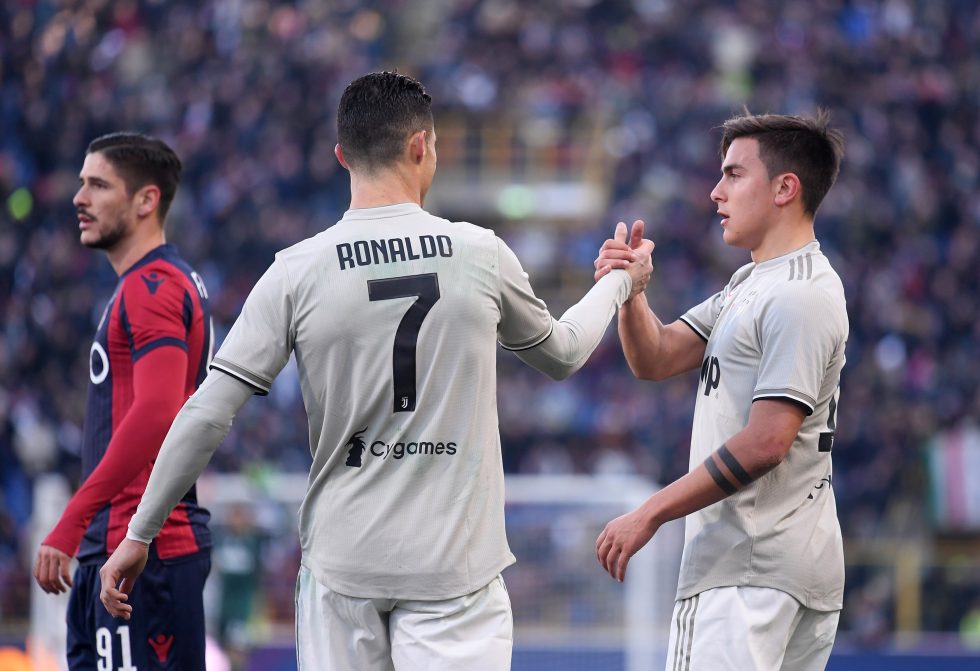 Paulo Dybala is ready to end his association with Juventus, his agent has confirmed.
There have been constant speculations regarding his future following the arrival of Cristiano Ronaldo to Turin. The Portuguese has hogged the limelight with his performance and glamour leaving Dybala on the brink.
The Argentine hasn't had a fruitful season as he started just 22 games in the Italian top flight this campaign. With the resurgence of Federico Bernardeschi, the 25 year old has been pushed out from his favourite position to the flanks.
Juventus are also believed to be ready to cash in on the player if any interested parties meet their demand. Manchester United are monitoring the development of the player and given the current scenario, they will be encouraged in their pursuit of the talented forward.
Gustavo who also happens to be his brother said, "There are many possibilities that Paulo leaves Turin. He needs a change, he was very much at ease in Italy but now he is no longer.
"Let's say that Paulo is no longer at ease and happy, as many other Juventus players are no longer well. He is not the only one who will leave. Problem with Ronaldo? No, off the field there is no problem with Cristiano. The problems are on the field: Paulo is young, he has to play."