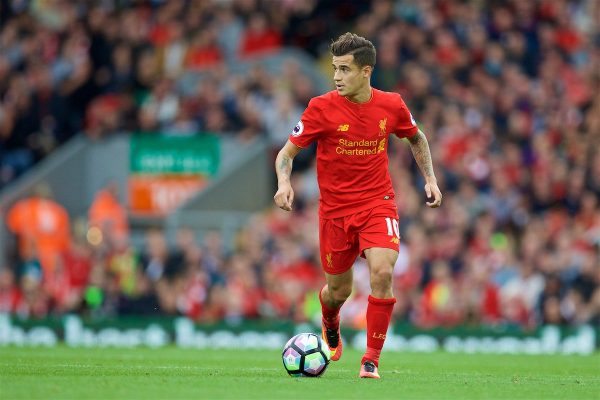 Liverpool boss insists player isn't for sale
Liverpool boss Jurgen Klopp has insisted that there are no plans for the club to sell star player Philippe Coutinho.
Despite being injured for a short spell, Coutinho has had a fine season in a Liverpool shirt, and his performances have attracted the attention of European giants Barcelona.
A Catalan newspaper claimed this week that an agreement had already been reached between the club and the player. However, the 24-year-old only signed a new five-year contract in January, and that gives Klopp confidence that he'll be staying.
"When did he sign his new contract?" the German said when asked about the interest in Coutinho, jokingly adding: "With a £400m clause!
"There are absolutely no plans [to sell]. What our owners say is there is the absolute opportunity not to sell anybody if we do not want to. That means we can bring in other players and it is a good situation. We have a stable squad with a good basis.
"We want to bring a few in with fresh blood, but nobody will leave us without our say so I am completely relaxed about this."
By Ben Kelly – @benkelly_10