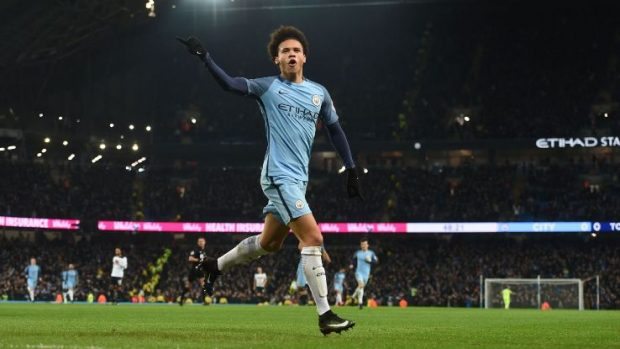 Manchester City winger Leroy Sane said that Chelsea is his club's biggest threat in their title defense. Even though Chelsea ended 5th last season, Sane believes that the arrival of Maurizio Sarri will rejuvenate the club.
When talking to Sky Sports, Sane was asked about Manchester City's biggest threat this season. The 22-year old said, "I think Chelsea because they have brought a really good coach. If you have seen how Napoli played last season, it was really, really attractive and really good. We really suffered against them. They will need some time to get really used to his tactics. They could be really tough.
Sane added, "Also Liverpool too – they bought really good players. They could be really strong next season."
Leroy Sane played a huge role in Manchester City winning the title last season as he scored 10 goals and provided 15 assists. Despite having an impressive season, Sane surprisingly did not make Germany's World Cup squad. "I am looking forward. It has motivated me too. I still want to be on the pitch playing in a World Cup and I will work harder," said Sane.
"Of course I was disappointed at the beginning but I tried as soon as possible to leave it behind me and to focus on myself – to get mentally back stronger and to look forward. Coming back to preseason with my team, I wanted to have full focus on my team and on next season."
City are currently playing the International Champions Cup at USA. After losing their first match 1-0 to Borussia Dortmund, the Premier League champions will now take on Liverpool on Thursday.