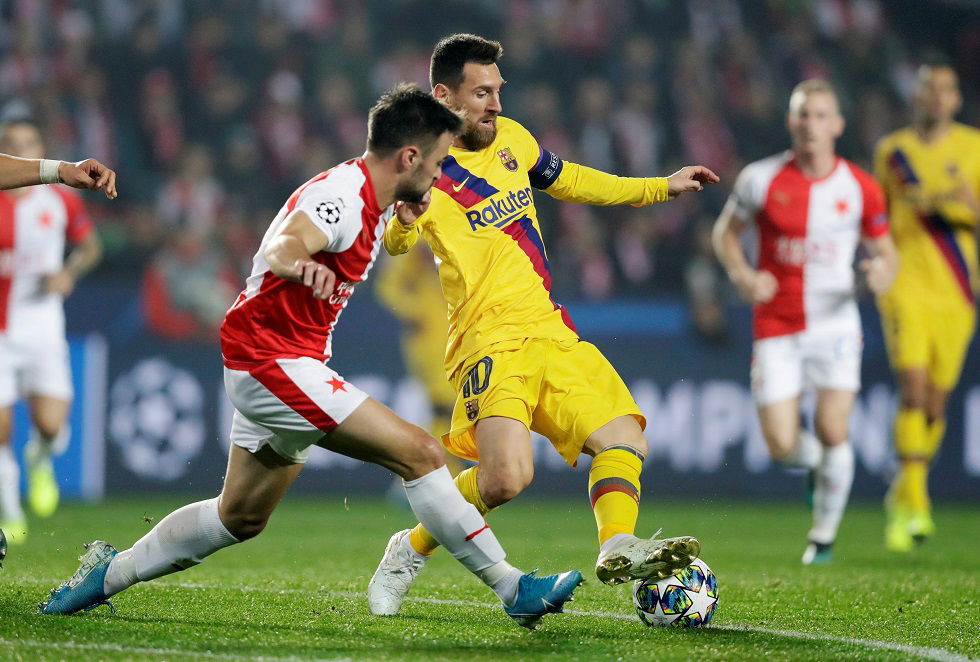 Ernesto Valverde showered Lionel Messi with praise after Wednesday's Champions League victory over Slavia Prague.
The Argentine set a new record of scoring in 15 consecutive seasons in the European competitions and also joined the likes of Cristiano Ronaldo and Raul in scoring against 33 different oppositions.
Valverde said in the post-match conference, "He's the player who can decide any game. Every day we see him he's even better. One more record for the incredible Leo. They are easy to say, it seems natural, but it is very difficult to achieve."
Messi opened the scoring 5 minutes from the opening whistle but Jan Boril equalized right after the start of the second half. Barcelona found themselves lucky to have Luis Suarez's shot deflected and end up in the back of the opposition's net, ending the match 2-1 away from home.
On Messi, Barca midfielder Sergio Busquets added, "He's had a tough start to the season because of injuries. He's fundamental to the way we play and a lot goes through him. He's getting his rhythm back but it won't take him long because he's the best in the world."
Barcelona are undergoing a difficult period but they have managed to steady the ship, climbing to the top of the La Liga and also their own group after Inter Milan beat Borussia Dortmund 2-0 last night.
See Also: Barcelona's Lionel Messi awarded sixth European Golden Shoe