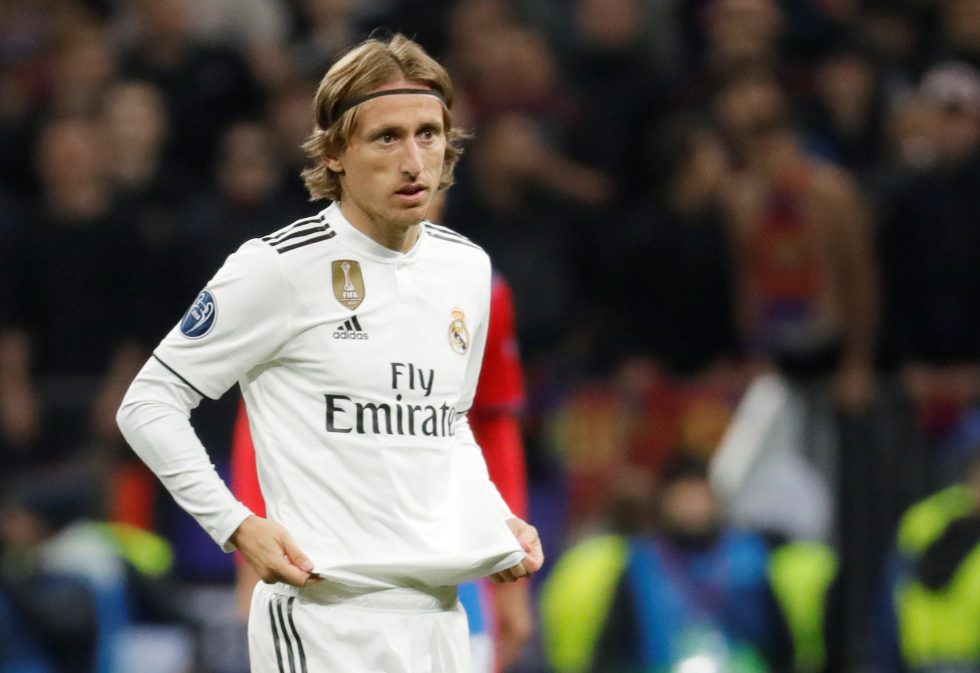 Real Madrid star Luka Modric has denied that the club are in crisis following their shocking defeat to CSKA Moscow last night. The reigning Champions League winners lost their first Champions League match to a Russian club since 2001. Real had some really good scoring opportunities throughout but their attackers could not cash on them.
The defeat has come after Real's 3-0 defeat to Sevilla and 0-0 draw against Atletico Madrid. This streak of poor results has put Julen Lopetegui's job as Real Madrid manager in jeopardy.
However, despite the string of disappointing results, Modric insists that his team will bounce back soon.
The Croatian midfielder said, "It's not a crisis but we haven't been performing the way we should. No doubt, we'll get back to winning ways. As for tonight, CSKA showed they are very well organised and have really good players. They used their chance, we didn't use ours."
Real Madrid are currently second in their group, sandwiched between CSKA Moscow and AS Roma who thrashed Viktoria Plzen last night. Los Blancos next take on Deportivo Alaves on Saturday. Their next Champions League fixture is against Viktoria Plzen nearly three weeks later.
Also Read: Keylor Navas talks about Ronaldo's absence