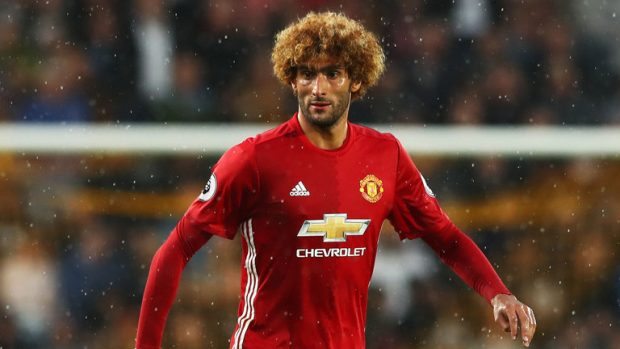 Manchester United star confirms that he has rejected contract offer
Manchester United midfielder Marouane Fellaini confirmed recently in an interview that he has turned down an offer from the club to extend his contract.
The Belgian's current deal at Old Trafford expires in the summer, and from January onwards he will be free to negotiate with whoever he likes for next season.
Jose Mourinho is said to be desperate to keep the 29 year-old, who has proven to be an important player in his squad even if not all of the fans see it the same away.
However, it will take a better offer to convince Fellaini to put pen to paper, who judging by his words in Belgian tabloid HUMO is weighing up his options.
"If Manchester United did not want me anymore, they would have said that a long time ago," said the Red Devils' number 27.
"They made me an offer, and probably another one will follow. Whether I will accept it, I don't know. You can't arrange something like that in an instant."
"We [Fellaini and Mourinho] talked about it. The coach is someone who respects the decisions of his players."
Fellaini moved to Old Trafford from Everton back in 2013, and has gone on to make 145 appearances for the club. He has scored 19 goals in that time including four this season.
He is one of many players that United risk losing for free next summer, with Zlatan Ibrahimovic, Daley Bling, Ashley Young, Ander Herrera, Juan Mata and Luke Shaw also all out of contract.
Read our list of Manchester United's Top 5 Targets for the January Transfer Window here.
Manchester United star confirms that he has rejected contract offer

More about Manchester United and Premier League
Read more about Manchester United at manutd.com.