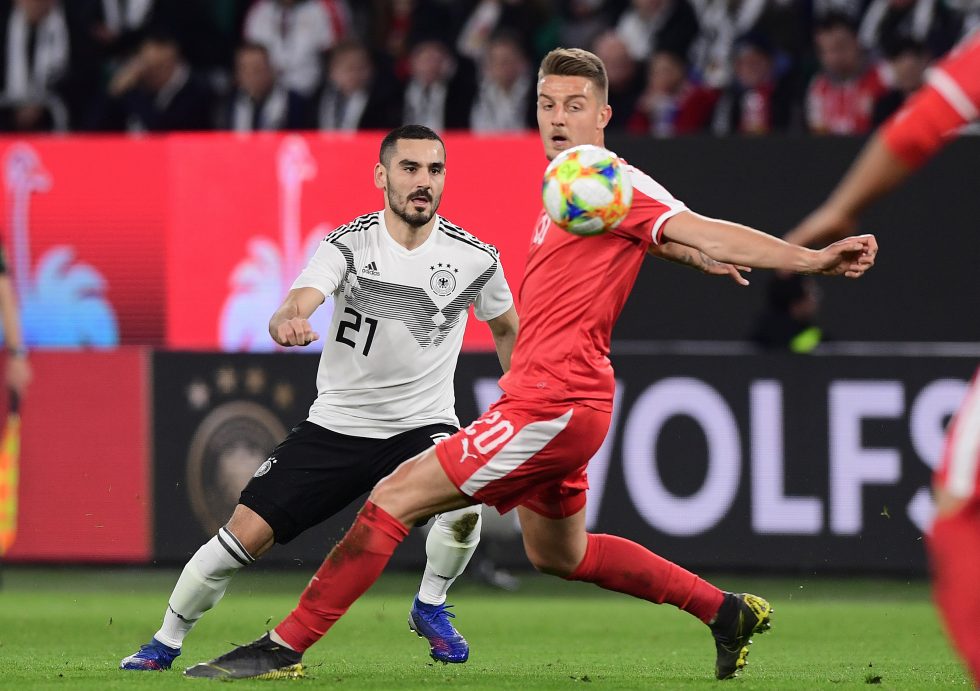 Manchester United have received a huge boost in their chase for Lazio midfielder, Sergej Milinkovic-Savic.
The Red Devils registered an interest in the player back in January 2018 when reports started to link Paul Pogba with a second Old Trafford exit. The Frenchman's agent has already revealed that he wishes to leave United this summer, although a deal has been difficult to conclude due to his mountainous transfer fee and wages.
If United are set on losing Pogba, they can surely find a replacement in the Serie A man. Lazio president, Claudio Lotito admitted that Milinkovic-Savic could be sold off this summer.
​"We have created a glasshouse and understand that people cannot be forced to play their role in an environment where they feel restricted," Lotito told Il Corriere dello Sport. "This is not the case with Sergej. He has showed great affection, responsibility and seriousness. It will depend on the events and not on the club.
"Last year I managed to reject the assaults, this year we could propose a matter of respect if the player were to propose a different solution."
United were put off by Lazio's €100m asking price for Milinkovic-Savic last summer but the latest reports claim that they have returned with an €80m bid. It is being said that their first offer has again been rejected but they are not too far behind in negotiations.
See Also: Manchester United in talks to sign talented Lyon teenager