Top 10 Most Selfish Football Players of All Time (Soccer Players)
Who are the Top 10 Most Selfish Soccer Players of All Time? Have you ever wanted to find out on which footballers are the most selfish? Well, if you have then worry not because we have prepared a list of the Top 10 Most Selfish Football Players of All Time. There are a number of selfish players around the globe but we have shortlisted the top 10 footballers who are selfish. Watch & Bet Football Live =>
Sometimes in the world of football you have to be selfish in order to create a name for yourself because players who pass the ball are not usually given full credit for their amazing work, so don't blame players for being selfish.
Top Ten Most Selfish Soccer Players of All Time (Footballers)
Previously we published the Top 10 Best Top Performing Footballers if you have not seen this list yet make sure you check it out when you're done with this one.
So, sit back and enjoy this wonderful list of the Top 10 Most Selfish Soccer Players of All Time.Here are the Top 10 Most Selfish Football Players of All Time. Watch & Bet Football Live =>
10. Nani
Luis Nani joined Manchester United from Sporting CP in 2007. The Portuguese was brought into the team as a successor of fellow Portuguese winger Cristiano Ronaldo who joined off with Real Madrid in 2008. Luis Nani did not quite reach the level of his fellow compatriot reached but shared the same characteristics which was selfishness.
Luis Nani has had high and lows at Manchester United before joining back to his old club Sporting CP in the Portuguese League. During the 2010-11 season it was surprising to see the Portuguese grab the highest number of assists with his selfishness. Nani is now playing for Lazio on loan from Valencia.
9. Mario Balotelli
Taking up ninth spot is current Liverpool player but on loan to AC Milan Mario Balotelli. Well, when you're a striker it's good to be selfish when you score goals but when you're a selfish striker who can't score goals it's another thing. Mario Balotelli is a striker who is selfish but can't seem to find the back of the net at the moment.
The Italian striker has had one of the worst careers with Liverpool FC after joining them in 2015 and was included onto the Top 10 Worst Liverpool Signings of All Time. Ex-teammate Adel Taarabt came out to blast the Italian with this statement "I played with him and I can confirm he's good, but he didn't seem like a world-class player to me. He has a strong shot but he doesn't play for the team.".
8. Zlatan Ibrahimovic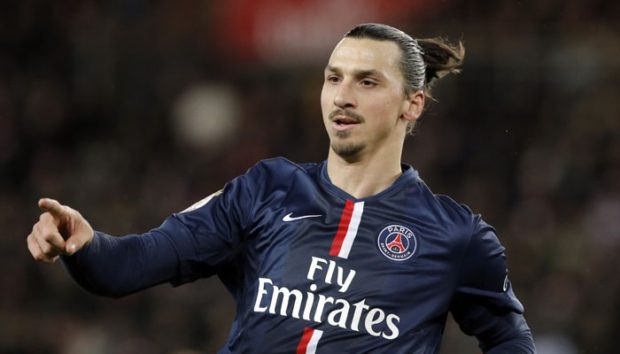 Zlatan Ibrahimovic makes his way onto the list of the Top 10 Most Selfish Soccer Players of All Time. But without any doubt the Swede is one of the best footballers in the world.
His selfishness has led him not to last at a club and has played for a number of clubs one example we can give was his stint with Barcelona which only lasted one campaign when he got into arguments with team mates and the then coach Pe Guardiola his lack of team work ethic cut his journey short with the Catalans.
The Swedish striker is also on the list of the Top 10 Worst Pep Guardiola Signings. He is now at Manchester United but he's been injured for the majority of the 2017/18 season. Watch & Bet Football Live =>
7. Robinho
A player we all heard. Robinho had played for a number of the Biggest clubs in the world, playing for AC Milan, Real Madrid, Manchester City and others and was last playing for Chinese side Guangzhou Evergrande. This Brazilian liked to dribble and do step overs, he usually took his opponents to the corner did a couple of step overs rather than passing the ball to his team mates who were in better positions.
Recently he's landed himself into some serious trouble- that is serious legal trouble- and he has been sentenced to nine years in jail for being part of a gang rape, but for some reason he's allowed to keep playing football during the appeals process, which could take years. Robinho has now signed for Turkish club Sivasspor.
6. Ronaldinho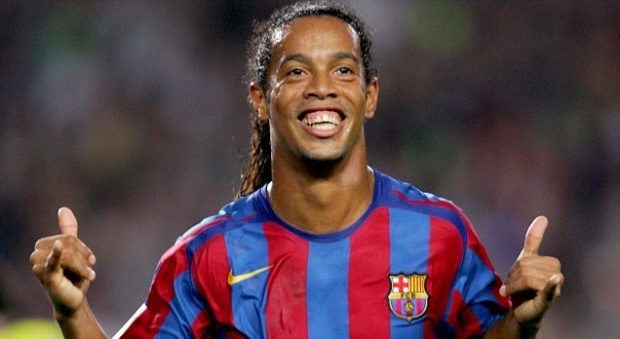 One of the most skillful footballers to ever grace the football world. Ronaldinho was undoubtedly one of  the best footballers in the world during his time at Barcelona and in 2004 and 2005 he was finally voted the best footballer in the world by FIFA. He was playing for the top club and has definitely beaten every defender he has played against but is now playing in his home country. The Brazilian is well known for his technique, tricks, dribbling, overhead kicks, no-look passes and free kicks.
He might have been one of the Selfish players of all time but, the Brazilian is loved by many football fans around the globe. He is now retired from the game that he loved so much. Watch & Bet Football Live =>
5. Arjen Robben
Closing down on the top five of the Most Selfish Footballers of all time is Bayern Munich winger Arjen Robben. No doubt one of the best wingers in football. Arjen Robben is well known for his dribbling, pace and his powerful left foot.
Everyone quite knows the Dutch man's routine when he gets on the ball, he gets the ball runs to the wings cuts in to his left foot and curves the ball into the far corner not even looking for his team mates who are in better positions to shoot, but the good thing is that the Dutch winger often finds the back of the net.
4. Raheem Sterling is one of the most selfish soccer players of all time!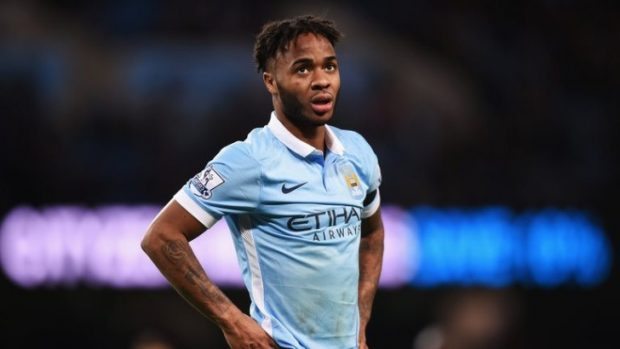 Currently at Manchester City following his 49 million move from Liverpool in the summer of 2015. Well, we can't be surprised that Manchester City went for an individual player like Raheem Sterling considering that the team is hardly based on team work. No doubt Raheem Sterling makes this list as he only concentrates on his pace and shooting on target but hardly founds the back of the net. He played good football for Liverpool during the 2013/14 season when Liverpool came in second in the Premier League providing a number of assists for Luis Suarez and Daniel Sturridge.
We will have to see how the young man fairs with Manchester City, he might just have some room for improvement with the Citizens.
3. Hatem Ben Arfa is one of the most selfish football players of all time!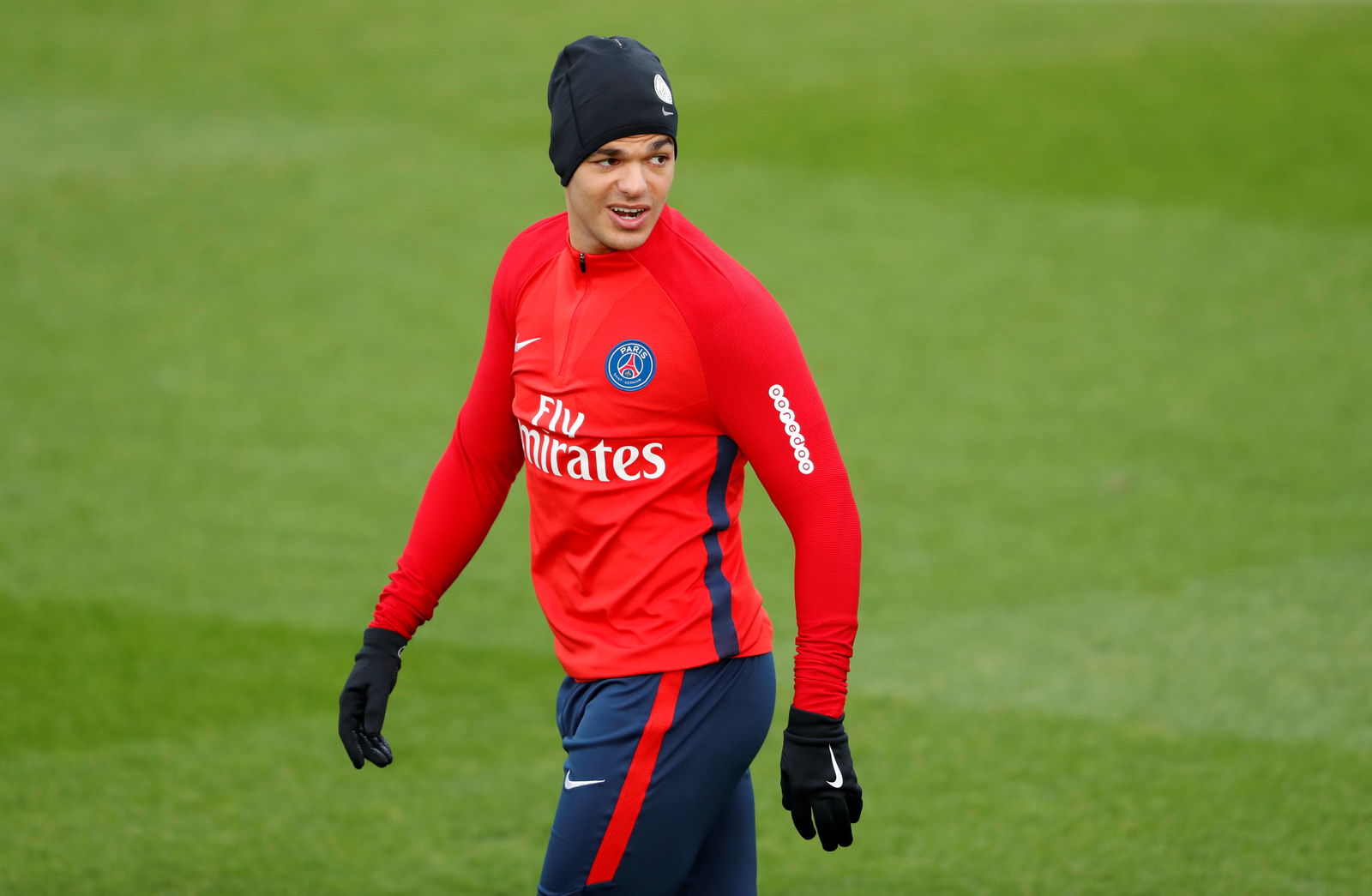 France international and former Newcastle winger Hatem Ben Arfa takes up third spot on the Top 10 Most Selfish Soccer Players of All Time. The former Newcastle is regarded as one of the best-rated players in France. The winger has been often criticised by many for his lack of discipline and selfishness on the ball.
The French man is currently playing for PSG in the Ligue 1 after his spell at Nice. The 31-year-old even knows how selfish he got over the years saying "In the past, I only thought about myself. I thought I was alone in the world."
2. Romario was one of the most selfish soccer players of all time!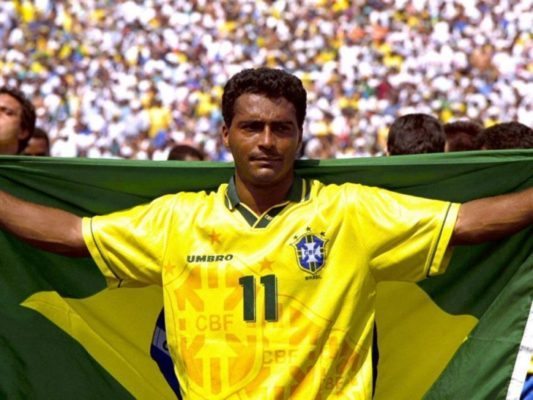 Brazilian Romario takes up second spot on the Top 10 Most Selfish Soccer Players of All Time . The Brazilian was a genius in front of goal and during his days in the spot light he was well known for his goal scoring ability. During his time at PSV Eindhoven with fellow striker Wim Kieft he was not known to pass the ball in front of goal to his partner .
In one of the interviews, Wim Kieft said that Romario never passed it in front of goal, while he passed Romario the ball quite a bit, allowing him to score more goals.
1. Cristiano Ronaldo is the most selfish soccer players of all time!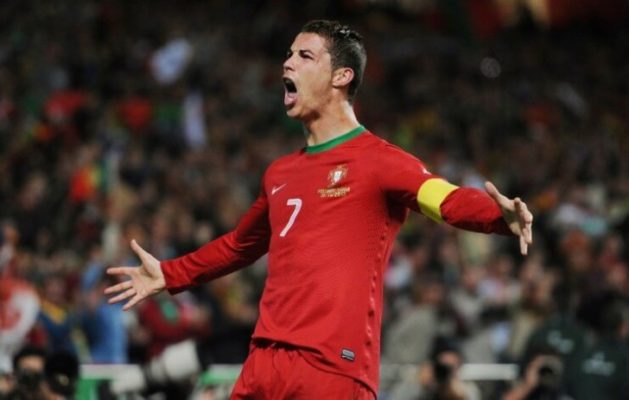 In first place on the Top 10 Most Selfish Soccer Players of All Time is one of the best if not the best player in the world Cristiano Ronaldo.
The Portuguese International is a two time Champions League winner and has one the Ballon'dor a couple of times.
It is not his passing abilities that have brought him into recognition in the past decade but his goal scoring and dribbling abilities. Watch & Bet Football Live =>
It doesn't require much proof to show that Ronaldo is not too much of a team player.
His fellow team mate Gareth Bale has on many occasions complained about Ronaldo's lack of passing in front of goal.
You can't blame Ronaldo as Goals are what win you games and without them a game can't be won.
See also: