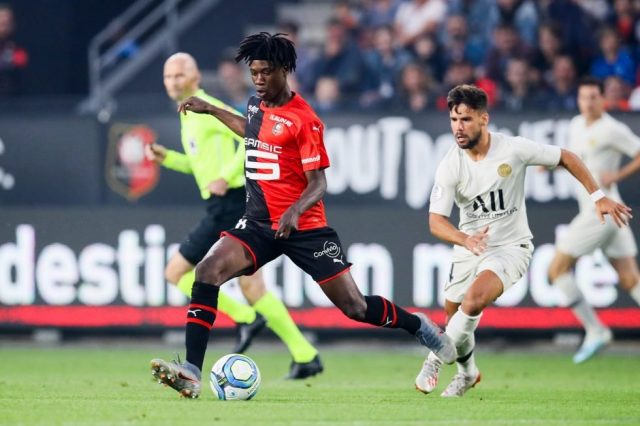 Arsenal are reportedly in the hunt for Stade Rennes midfielder, Eduardo Camavinga.
Manchester United and Chelsea are the other two Premier League clubs credited with long-standing interest in him.
Many have compared him to the likes of Xabi Alonso and Patrick Vieira. He is athletic, agile and can play in various positions across the midfield. Reports surfaced claiming Rennes' troubles in extending his contract. Camavinga does not want to negotiate new terms and would ideally like to take the next step of his career this summer.
His agent, Jonathan Barnett who also represents Gareth Bale told The Athletic, "Madrid are a great club, a great club to play for. Eduardo will have a choice of a lot of clubs if Rennes decide to release him. They will be one of the four of five clubs in the world he might go to.
"Eduardo would love to play for a top club. Madrid are one of those top clubs in the world, so are Barcelona."
"Camavinga can play next year in the Premier League," Barnett also said previously. "He is that good. Whether he will or not, I don't know. His background is tough if you know what he went through as a refugee. But his character is amazingly strong. He is not your average 18-year-old.
"Playing in front of 100,000 people is not going to scare him. He's a lovely boy and I think he's going to be a superstar."
READ MORE: Eduardo Camavinga Rejects Contract Talks, Huge Boost For Real & United