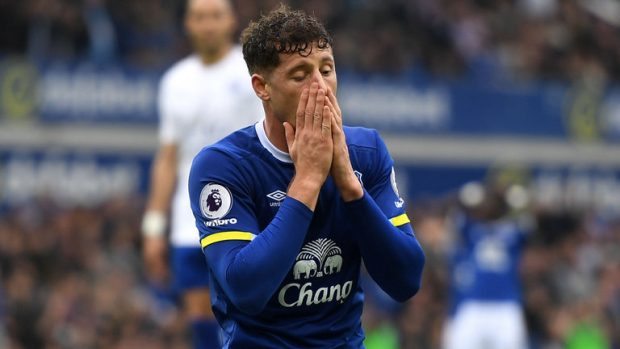 It appears to be an unprovoked attack…
CCTV footage emerging from last night has appeared to show Everton star Ross Barkley getting punched in a Liverpool cocktail bar.
The footage shows a sudden and unprovoked assault in a busy bar area, and has gone viral this morning on the basis that it could be Barkley.
It is not yet confirmed to be the Everton and England star, but the incident allegedly happened at Liverpool's Slater street cocktail bar Santa Chupitos.
Barkley was influential for Everton yesterday as the Toffees beat champions Leicester 4-2 at Goodison Park, putting in a superb cross for teammate Romelu Lukaku to make it 2-2.
The footage shows what looks like a relatively calm discussion turn violent as one individual appears to sucker-punch his companion.
Whoever it was, they did indeed get 'bingoed'.
By Ben Kelly – @benkelly_10