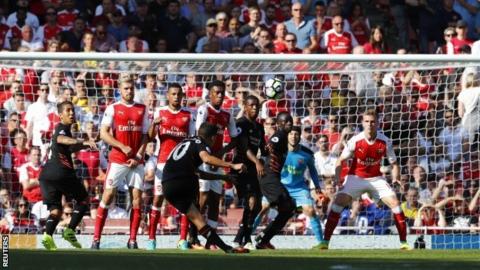 Brazil legends tips Coutinho for Spain switch
Brazilian legend Rivaldo has tipped Liverpool star Philippe Coutinho to follow his footsteps and move to Barcelona.
Coutinho has established himself as one of the best talents in the league this season playing in a Liverpool shirt, attracting interest from Barca.
Rivaldo spent 5 seasons at the Nou Camp between 1997 and 2002, he won 2 La Liga titles there, and won the Ballon D'or in 1999.
He told Sky Sports,  "In my opinion, he's a great player and a player who knows Neymar well. I think they are both friends – players who stand out.
"I think that this transfer might happen because Barcelona is always going to attract the best, isn't it?
"He is one of the players who stands out and I believe that this transfer – if he goes to Barcelona – would be a good thing for Barcelona for sure.
"He is a player who would definitely help Barcelona. Of course, Barcelona is a big club, but with a player like him, it would definitely be a big help."
By Ben Kelly – @benkelly_10