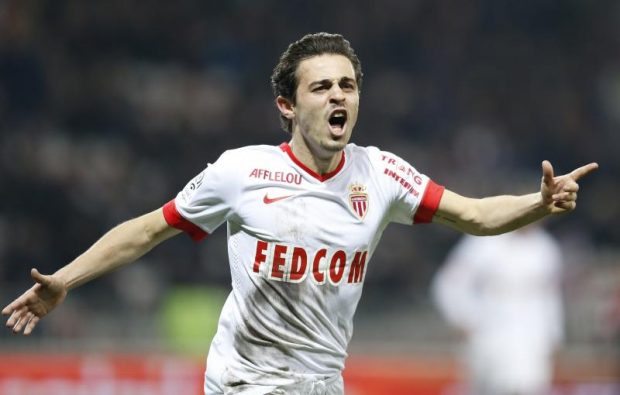 But they face competition from Real Madrid…
Jose Mourinho is plotting a massive £70million move for Monaco's Bernado Silva, but face competition from Real Madrid.
Mourinho is said to be hugely interested in the star, but he is also a target of Spanish giants Real Madrid.
He has already scored 4 goals and provided 4 assists in 17 games this season, and Mourinho sees him as the ideal man to link-up his midfield with his new frontman, Antoine Griezmann, who is set to sign at United this summer.
Silva and Mourinho have the same agent, Jorge Mendes, which should help United get the deal over the line when summer arrives.
By Ben Kelly – @benkelly_10