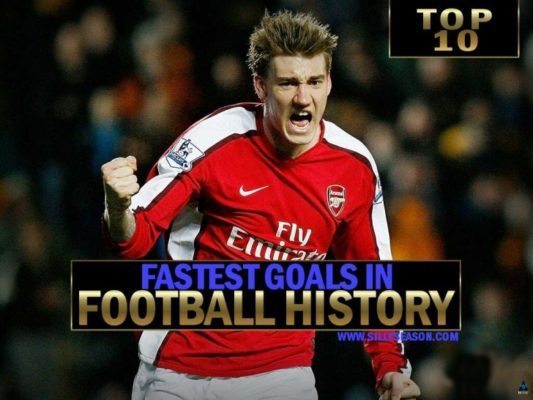 World's Fastest Goals In Soccer History
Sometimes if you blink at the wrong time, you will miss something, and that's certainly the case for these goals.
In football, you never know when something is going to happen. A goal, a booking, a penalty, a sending off, anything can happen at any time and on today's SillySeason top-10, we are going to look into the fastest ever goals scored.
Now we won't just be using the Premier League, we will be searching all over the globe to find the fastest goals and yes we may have missed some.
Top 10 Fastest Goal Ever – Of All Time In Football
But nevertheless, here are our top-10 fastest ever football goals.
10. Manchester City v Tottenham Hotspur: Jesus Navas, 14 seconds
14 seconds. What can you do in 14 seconds? (No dirty minds please)
Well Jesus Navas put Manchester City 1-0 up against Tottenham Hotspur in 14 seconds at the Etihad Stadium.
Want to know what was worse? Spurs actually had kick-off! Yes Tottenham got the game underway and immediately, Hugo Lloris produced a woeful clearance straight to City who then eventually went off celebrating after Navas lobbed the French 'keeper.
Not the start you'd want in a match.