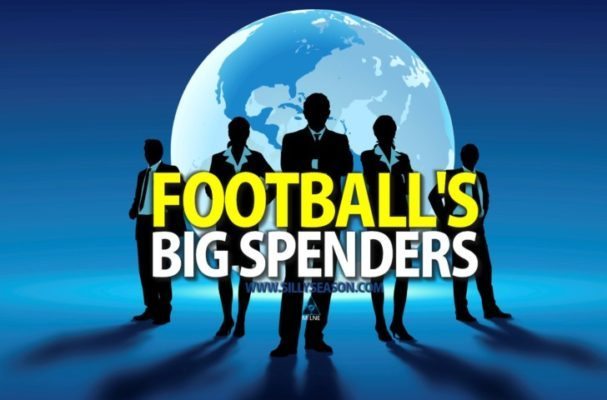 Top Ten highest spending football Clubs-Average weekly wages 2018
It is well known that Football Clubs bring in a lot of money, some more than others, But which are the highest spenders of them all?, In this list of Top ten highest spending football clubs in 2018. We focus mainly on the top dogs, the clubs that bring in the big bucks, Just imagine, If Cristiano Ronaldo and Lionel Messi are worth more than 100 Million Pounds, How much do the clubs pay them in wages?
Well, you are about to find out, you will be amazed just like we were when we found out how much these clubs pay in wages per week, some might say that money is better spent to save small countries from poverty…
Top 10 Soccer Clubs That Spend The Most Money
Not too long ago we also compiled the list of Top 10 Biggest Transfer Fees in Serie A History, Top 10 most expensive summer transfers of 2015 and  Top 5 Deadline Day Deals and Transfers if you have not seen these yet, check them out after this list, you will find some more surprising facts in them.
But for now let's now find out who are the Top ten highest spending football clubs in 2018-average weekly wages.
10. Liverpool – £70,190
In tenth place is Merseyside club Liverpool, no doubt one of the top guns in the Premier league, However in terms of weekly wages compared to their rivals Chelsea, Manchester United and Arsenal. The Reds pay an average of £70,190 in weekly wages, compared to some of the other clubs on this list this amount it is quite a small amount. They are still in our list of the top ten highest spending football clubs in 2018.