Top 5 Players Clubs Regret Selling
Which are the 5 players clubs regret selling? Do you want to know which 5 players club regret selling? There are many players in football that are bought and sold – like an ongoing transactional trade. However, not everything is about the money. There have been several clubs who have deeply regretted selling off their players – who are now stars in the football world. Back when they were at their old clubs, they were not so successful – but once they were sold, they attained great heights! Now those clubs wish they had never given away those now-successful players. Find out which 5 players club regret selling – here's the countdown!
The 5 Players Clubs Regret Selling – The Countdown
5. David Beckham: Top 5 Players clubs regret selling
Beckham was what you would call the 'picture-perfect' footballer during his time. David Beckham came through the Manchester United youth academy. He was a once in a generation player for the club. Even from a very young age, Beckham had grabbed the attention of Real Madrid. However, United were determined to keep him back with them. However, an unfortunate incident in the 2000-01 campaign saw Beckham's relationship with the manager Alex Ferguson break down completely. It went to the extent that Sir Alex threw a shoe at Beckham. This was an incident that saw Beckham leave United for Real Madrid. United had not only lost a good footballer but also one of their most lucrative marketing brand. Beckham was nothing than a brand. With his great looks, personality, and charm, he was one of the first footballers to create a brand out of himself. Before him, footballers were very famous, but they were strictly limited to being athletes. His fame extended well beyond his football skills – especially the fact that he married Spice Girls member Victoria Beckham, his celebrity quotient shot up even higher. United definitely lost out on Beckham's brand value when they could have really used it.
4. Erling Haaland
This Norweigan striker is one of the upcoming 'wunderkind' players in football today. Barely 19 years old, he is notorious for his goal count and shooting skills. He shows no sign of stopping so far. Haaland played as a striker for Red Bull Salzburg and caught the attention of several clubs across Europe, including Manchester United and Dortmund. He finally chose to go to Borussia Dortmund over Manchester United and signed with them right before the winter transfer window of 2020 opened. He was sold by RB Salzburg to Dortmund for a fee of £8 million. And that's the mistake made by Salzburg – at this time, they regret not having charged way more – seeing that he's fast becoming one of the best players in football. Haaland has already scored 9 goals in 8 appearances for Dortmund – and he just joined them in January!
3. Cristiano Ronaldo: Top 5 Players clubs regret selling
This obviously had to be there. Cristiano Ronaldo was pretty much an indispensable part of Real Madrid – he defined a lot of Real's history – especially with rival Lionel Messi. One of the greatest footballers in the world today, even at the age of 35, he shows no sign of slowing down. He's still at his peak. So when Real Madrid decided to sell him off to Italian club Juventus for a record-breaking fee for a player over 30 – €100 million – fans knew this was a bad move. He would just keep getting better.
2. Paul Pogba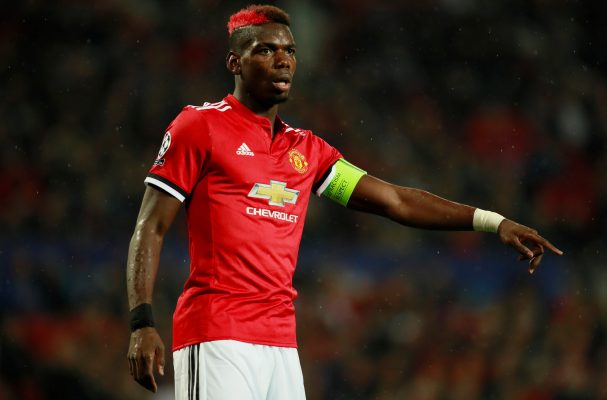 Now, this is is an interesting one. It's true that although Paul Pogba is back with Manchester United, it was a foolhardy move on United's part to sell him in the first place. Back in 2009, Pogba became a part of Manchester United, amidst some conflict. Sir Alex Ferguson promoted him to the first team for an FA Cup match, but he was mostly kept in the under-18 team and other times as a reserve for the first team. So it wasn't a surprise when Manchester United gave him away to Juventus in 2012 – that too for free – since they didn't have much faith in his abilities. Pogba left without signing a new contract with United. However, Juventus is where Pogba really bloomed and took everyone by surprise with his growth – especially United. United was partly horrified and ecstatic about Pogba rapidly becoming a great player. By 2014, Pogba featured in The Guardian's list of "the ten most promising young players in Europe". In 2016, Pogba came back to Manchester United – but not for free like with Juventus. No, the transfer value came up to a whopping fee of £100 million and that really pinched United.
1. Mohamed Salah: Top 5 Players clubs regret selling
Out of all the clubs so far, Chelsea definitely tops the list for giving away really good players – who are now crushing it elsewhere. And out of all the players, one of the most significant ones will be Mohamed Salah. Salah was one of the Chelsea academy graduates, among fellow players like Kevin de Bruyne and Romelo Lukaku. However, none of them were ever given many chances to prove their talent. Soon, Mohamed Salah went off to AS Roma on loan from Chelsea and made the deal permanent then. In 2017, Salah moved to Liverpool, where he grew greatly as a footballer. And now? He's one of the best strikers in the world. Chelsea never saw that coming.
See More: Top 10 Football Clubs That Sold Their Best Players!
Premier League Top Goalscorers ; EPL top scorers of all time!
All Time Foreign Leading Goalscorers in La Liga – Top 10