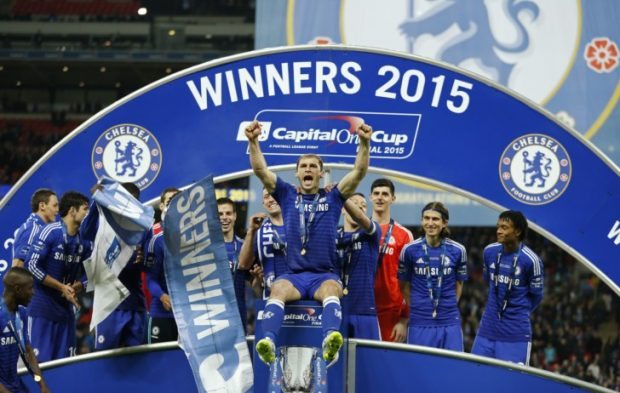 Who has lifted the trophy the most time in their history?
Tomorrow is the 2016 Capital One Cup final and this year it sees Manchester City take on Liverpool at Wembley.
The duo overcame Everton and Stoke City respectively in the semi-final and they will now go head-to-head for the first piece of silverware of the campaign.
Will it be Manuel Pellegrini lifting the trophy in his final season at the Etihad Stadium? Or will it be Jurgen Klopp lifting a trophy just months after his arrival?
All will be revealed tomorrow, but what we can look at today is what club has lifted the trophy the most times.
Here are the five most successful teams in the Capital One Cup.
Note: We are taking into consideration victories during it's previous names (League Cup, Carling Cup, Worthington Cup etc)
5) Arsenal, Norwich City, Birmingham City and Wolves – Two Time Winners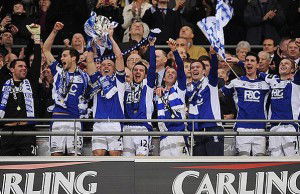 Four teams come in at fifth with two wins apiece.
Arsenal, Norwich City, Birmingham City and Wolves have all lifted the trophy twice in their history, with Birmingham being the latest out of the four to win it when they lifted the trophy back in 2011 after beating the Gunners 2-1.
Birmingham also lifted the trophy back in 1963. As for their Midlands rivals Wolves, they won the cup back in 1974 and 1980.
Arsenal's successes came back in 1987 and 1993, whilst Norwich won it in 1962 and 1985.
4) Manchester City and Leicester City – Three Time Winners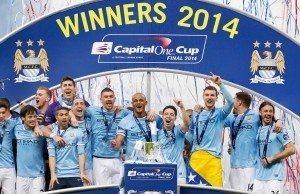 This Sunday's finalists have lifted the trophy three times before in their history, with the latest coming back in 2014 when they beat Sunderland.
Their other two victories in the cup final came in 1970 and 1976.
As for the Premier League leaders, they have also won this trophy on three different occasions, winning it in 1964, 1997 and 2000.
Will City add a fourth tomorrow?
3) Manchester United, Tottenham Hotspur and Nottingham Forest – Four Time Winners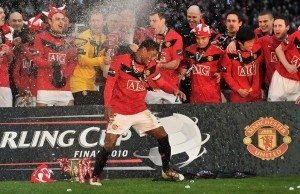 Third in our list are the Four-Time winners and there are three of them.
Manchester United have won the cup in 1992, 2006, 2009 and 2010. Tottenham Hotspur have won it in 1971, 1973, 1999 and 2008 and Forest have won it in 1978, 1979, 1989 and 1990.
2) Aston Villa and Chelsea – Five Time Winners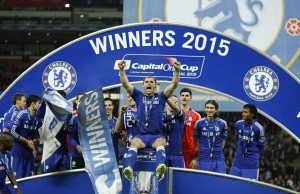 The Five-Time winners now and there are just two of them. Aston Villa and last year's winners Chelsea.
Despite currently going through a nightmare patch, Aston Villa do have a rich history when it comes to the Capital One Cup, lifting it on five different occasions.
1961, 1975, 1977, 1994 and 1996 were the years to remember for Villa in this competition.
As for Chelsea, it's also a nightmare season for them, but the Capital One Cup has given them something to cheer about over the years, winning it in 1965, 1998, 2005, 2007 and 2015.
Who will be taking the trophy of them tomorrow?
1) Liverpool – Eight Time Winners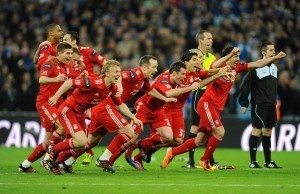 Will it be Liverpool taking the crown off Chelsea and winning it for an unbelievable ninth time?!
Yes, Liverpool are the most successful team when it comes to the Capital One Cup, winning it eight times with the latest coming in 2012 after beating Cardiff City in a penalty shoot-out.
The Reds have won the trophy in 1981, 1982, 1983, 1984, 1995, 2001, 2003 and 2012.
They will be looking to add 2016 to that list tomorrow, making it a record breaking nine victories in the competition.
Can they do it?!
Capital One Cup Final

Info

Capital Cup final date: 28 Feb 2016


Capital Cup final kick-off time: 4:30 PM (UK)

Live Stream: Free live streaming at bet365 and Unibet. Sign Up at bet365 or Unibet and Enjoy the Game.