Euro 2020 Top 5 Players? Who are the Euro 2020 Top 5 Players
Who are the ones to keep an eye on? Do you know the Euro 2020 Top 5 Players who you think will make a mark?
Euro 2020 next summer is on: Euro 2020 Top 5 Players
After months of a hard domestic season to prove themselves to their respective coaches, the teams who will play in the tournament have been picked!
On display for the next summer will be some of the world's finest footballing talents, the big names, including Cristiano Ronaldo, Robert Lewandowski and Eden Hazard
But there is plenty of young, fresh talent who will be making their way into the starting XIs, so who are Sillyseason's top 5 players to keep an eye on this summer? We've limited it to 1 player per nation, as really, all 5 could be English if we wanted them to be.
Euro 2020 Top 5 Players
5) Kevin De Bruyne – Belgium
He was probably the best signing of the season in the Premier League for Manchester City in the last five years. And this is Manchester City we are talking about. The team who keep on signing players. He's just an outstandingly creative player, with vision and fantastic quick feet, not to mention the ability to tuck away his chances. If Belgium are to go far in this, it will be down to his ability to work with big players like Eden Hazard in attack, it will be crucial.
He is in the form of his life again right now. After missing the majority of last season, he will be keen to make it up this time. Moreover, he suffered a heart break loss with Belgium against France in the World Cup. Hence, being beaten in the semi finals, he will be pumped now. He can do damage in big matches and make Belgium go all the way.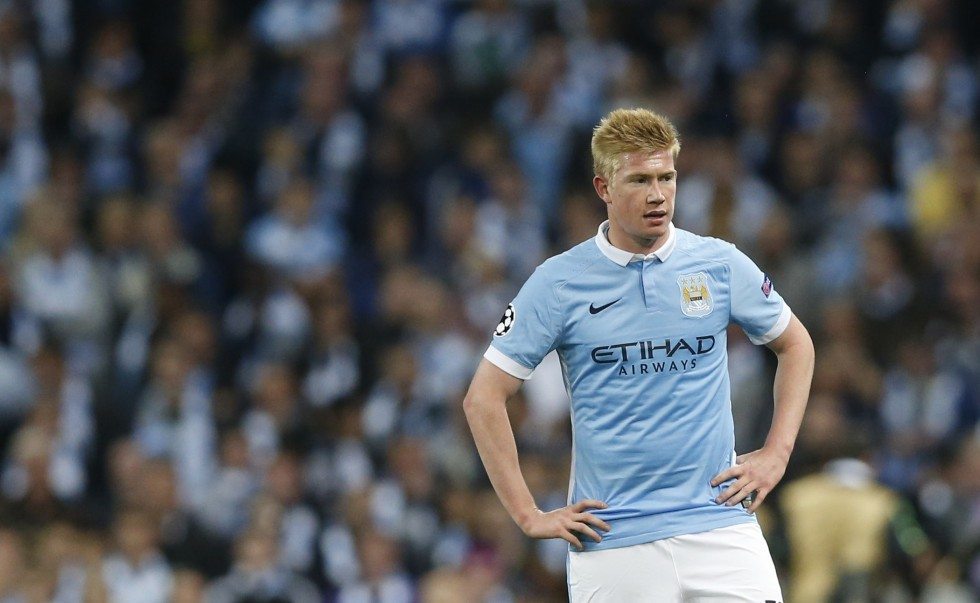 4) Harry Kane – England
"Leading scorer in the Premier League last season, and leading England's line this month in the European Championships. At only 22 years old, just two years after his first Premier League start, Tottenham striker Harry Kane appears unstoppable." – Yes, this was what Kane was back in 2015!
However, it has been four years since and Harry has gone from strength to strength! He has been brilliant for both England and Spurs.
He has led England with great gift and leadership in the World Cup. And the fans will be looking at him again to do it this time as well!
With his finishing skills, he's a real contender for the top scorer in this tournament, but it depends on if England provide for him. He's had 5 fantastic seasons with Spurs in the Premier League, getting the golden boot more often than not, and now is his chance to show Europe, and the world, that he can do it at any level. The sign of a good footballer is being able to adapt to any level you play at, and that's what Kane has to do quickly next summer.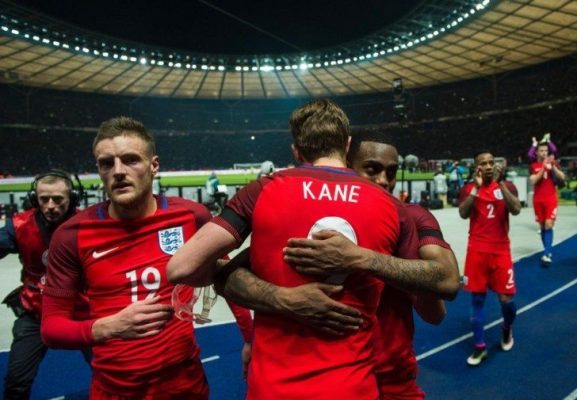 3) Antoine Griezmann – France
We had to have someone from the World Cup winning nation in here. And this guy's practically taken the place of Karim Benzema and other forwards like Lacazette in the French side, so he must be good. He just won his team the Wolrd Cup last summer and will be buyoed by that fact to do it again in Euros next year. He's fast, good on the ball, quick feet, and a lethal finisher. The former Atletico Madrid forward has an incredible amount of talent to show off at his home tournament.
He has moved to Barcelona now where he is slightly finding it difficult to get used to it. However, with his talent, he will get going sooner rather than later. Moreover, he will use it as an extra fuel to prove his talent while playing for France after getting the criticism from pundits over his Barcelona performances.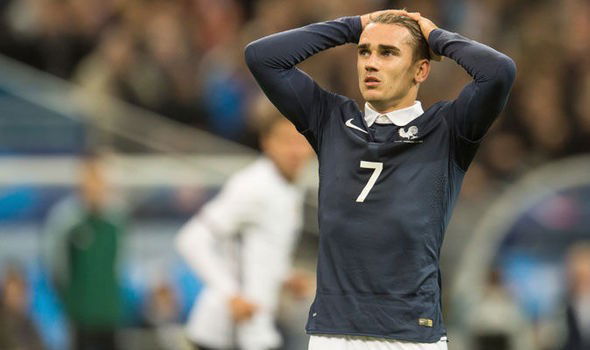 2) Robert Lewandowski
One player who has been extremely underrated throughout his career is Robert Lewandowski.
Robert Lewandowski is one of the best strikers in the world right now. He is in imperious form having dispatched close to 50 goals in 2019.
Last season, Lewandowski was the leading goal scorer of the Bundesliga with 29 goals. The Polish centre-forward is actually the leading goal scorer of the last few seasons in the Bundesliga.
He's big, strong and can hold up the ball- much like Drogba and Costa. Yet at the same time he is like a Suarez who can move in the box with stealth and has incredible finishing ability. He can play one-two with his midfielders and pretty much is a complete striker.
Given that it will be his last chance to prove to the world that he is very much the best or at least among the elite, he will be extra pumped to help underdogs Poland to the pole.
1)Joao Felix
Yes, we are going for him over Cristiano Ronaldo. Pretty much like back in 2004 when Figo was at the height of his powers and young Cristiano Ronaldo came through the ranks and surprised everyone, it seems to have come a full circle with Ronaldo now the experienced world beater and proven winner and Felix the young lad with the world to conquer!
He will want to use this as a perfect platform to announce his arrival to the world!
See More:
Euro 2020 Fixtures List: Dates, Schedule & matches Euro 2020
UEFA Euro 2020 Groups: Nations and groups in Euro 2020