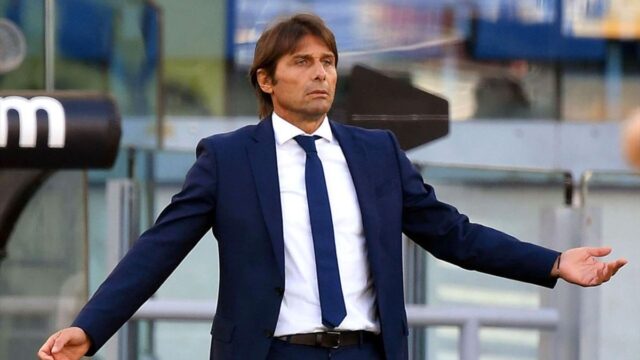 Some players wanted Conte gone and it seems like they may have got their wish.
Tottenham are expected to 'part ways' with Antonio Conte, according to the Telegraph. It was supposed to happen after his words against the club following a 3-3 draw with Southampton.
Conte hit out at his players at the weekend and has now flown back to Italy – his home country.
There is no official confirmation of his exit, journalist Matt Law has stated that Levy has spoken with key members of the club and decided that the Conte's time is up.
The Telegraph also adds that Ryan Mason is expected to be put back in temporary charge until the end of the season and could even oversee Tottenham's next Premier League fixture against Everton on 3rd April.
"The problem is…we showed we're not a team. We're 11 players that go into the pitch, I see selfish players, players that don't want to help each other. Don't put heart," Conte said after Southampton game.
"Until now I tried to hide the situation. We can fight for what in this period, with this attitude, this commitment? For what? 7th? 8th place?
"They're used to it here. Don't play for something important. They don't want to play under pressure. They don't want to play under stress. Tottenham's story is this. 20 years there is the owner & they never won something. Why?"
He also added: "Excuses. Excuses. Excuses. Try to protect them every time. Bah. Come on, come on. We are professionals. The club paid us a lot of money, the players receive money. I received money. Not to find excuses."
The Daily Star reported that some players wanted the Italian gone and it seems like they may have got their wish.