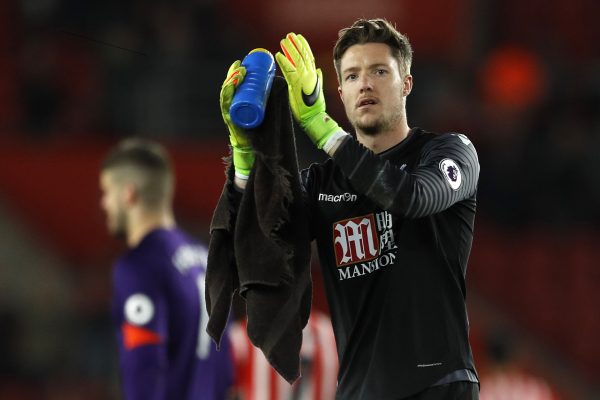 Wayne Hennessey thinks Crystal Palace need to have a bit of luck in the next games to grind out some positives for them.
Despite battling out in the last few games the Londoners haven't been lucky as they failed to pick up three points in their last six games in the top flight. Except their 2-2 draw with Arsenal, Roy Hodgson's men struggled to create much in the rest of the games.
Despite having a pretty solid squad at his disposal Hodgson is struggling to get the equations right and currently the Eagles are just hovering around the relegation zone.
With Manchester United set to visit Selhurst Park after the international break this would be their best chance to take advantage of the current situation. Hennessey said, "Our heads are a bit down at the moment but I'm sure that'll turn around quickly.
"It was another good performance so that's what is so frustrating at the moment. We're playing well, creating chances and it's just not falling for us. The challenge is they are always taking their opportunities and we're not at the moment.
"I think it's a bit of luck as well. We've had no luck at the moment, things are going against us or we're not getting decisions, things here and there and hopefully that will turn quickly for us and we'll start winning games. The performances have been fantastic, we've been playing really well and that's what is disappointing at the moment.
"I suppose the thing is we're playing well so…it's going to come, and hopefully it comes sooner rather than later."