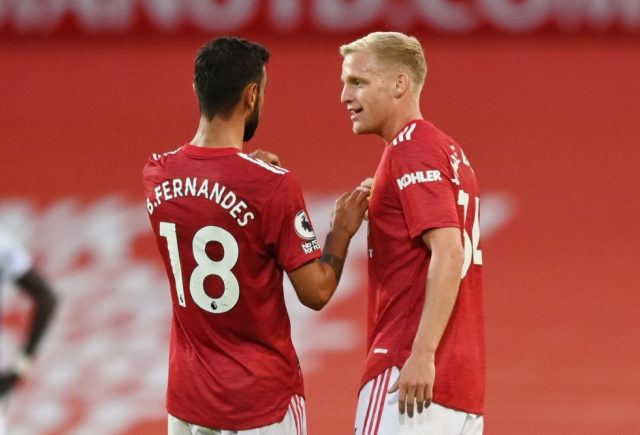 Donny van de Beek has supposedly made a mistake joining Manchester United, as per Louis van Gaal.
The Red Devils secured a £35 million move for the Dutchman last summer from Ajax.
So far, he has mostly been used on a rotational basis and was an unused substitute during the 0-0 Manchester derby. Van Gaal has spent plenty of time at Ajax and Manchester United as he gave his verdict on the transfer.
He said, "I hope his time will come, but I don't think he made a good choice. I said that right away.
"If you have Paul Pogba and Bruno Fernandes, what position should Van de Beek be in? He doesn't have the qualities of Pogba and Fernandes. And now you see that Pogba often doesn't start. Where should Van de Beek play then?
"I think you could have seen that beforehand. There are so many teams, which could have done better justice to him, also in the top. He is a boy with many qualities."
Real Madrid were firm favourites to land Van De Beek but they found their star in Fede Valverde. This left United with a clear run at Van De Beek but to what end? Does Ole Gunnar Solskjaer even rate him?
READ MORE: Manchester United transfers list 2020/21