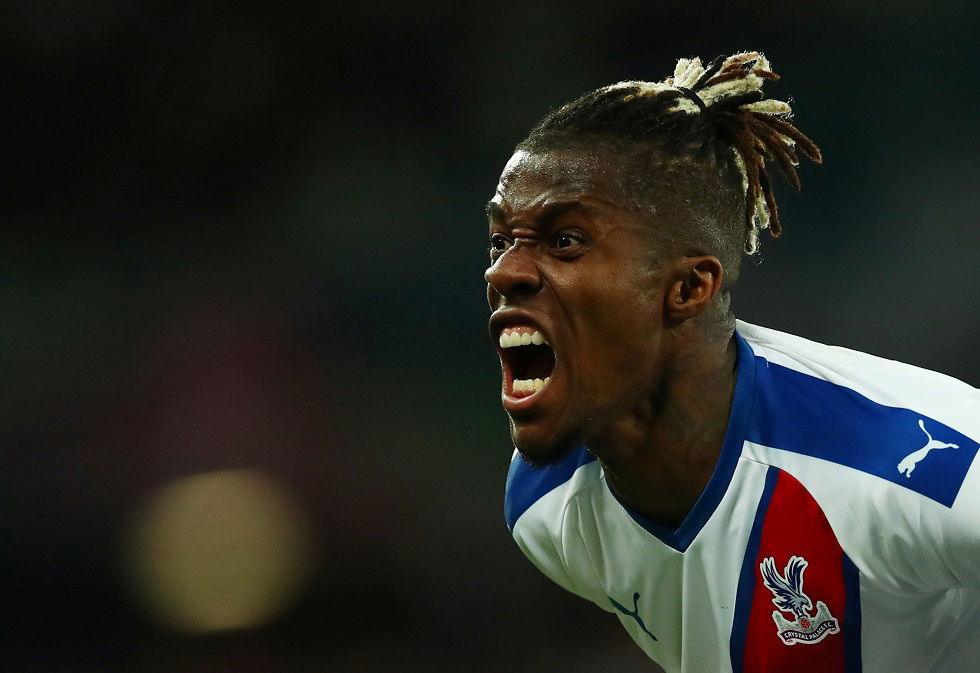 Wilfried Zaha revealed how difficult it has been for him after his failed transfer move from Crystal Palace this summer.
The Ivory Coast international was very close to making his switch to Everton after Marco Silva's side submitted a record bid. Arsenal had made an offer of their own but settled on signing Zaha's compatriot, Nicholas Pepe for £72m.
After the deadline day passed, Zaha remained an Eagles player and news outlets have been fighting to get his thoughts on the matter. He finally revealed to BBC Africa, "I had to put my head down and play my football. I would have been hindering my own progress by moaning and not wanting to perform properly.
"I have too much respect for my manager, the fans and my team-mates to treat them that way. It was a thing where 'OK, this hasn't happened but I've got to get on with it'. I've got to prove every time that I'm the top player I claim to be so I had to get over that quickly.
"Obviously, my head was a bit all over the place at the beginning of the season but I had to nail down and just get on with it because the team deserved that. I'm seeing how it goes. I'm a Crystal Palace player and I'm just trying to perform to the best of my ability for my club. I'm not thinking about anything else and just taking each day as it comes.
"The season's gone well so far. We've got a lot more in us and I'm happy with the squad and everyone's happy with where we are right now. All I can do is perform on the pitch. I'm trying to be a consistent performer on the pitch week in, week out."
See Also: Crystal Palace Transfers 2019 : Crystal Palace first team all players 2019/20